Solo exhibition
Gallery 9
Sydney
20 May–13 June
2020
About the exhibition
Read essay by Elli Walsh
About
When I set out to make this body of work, I was drawn to an old book about ancient coins that I had found. The coins were laid out on textured backgrounds, their metallic edges bulbous and uneven from the process of being stamped, and often delicately ridged. As I began to use the backgrounds and edges of the coins in my imagery, I thought about the continuity of coinage throughout history and the perennial circular shape of most coins from around the world. In the long history of representative money and despite the more recent arrival of digital economic exchange and currencies, coins continue to be both round and around. In using the repeating circular edges from the coin pictures, I created a series of works which both echo and disrupt a sense of roundness and continuity. As I made more paintings, I thought about what stays the same and what changes, and experienced an overwhelming feeling of not knowing what the future holds. This feeling steadily increased during the time that I produced this body of work.
Alice Wormald's exhibition 'Uncertain Circle' presents a series of new paintings using the process of collaging collected imagery to assemble teetering structures of form, space, figuration and abstraction. These fragmentary vignettes are used as source material for paintings. Drawing on printed material from old books, Wormald created arrangements made up of decontextualised parts that now exist as coloured forms, patterns, or stranded objects that assume new functions.
When Wormald transforms the collaged arrangements into paintings, she merges, adapts and repeats disparate forms, creating visual continuity and rhythm between the works. Following a perceptive visual logic, she accentuates shadows, negative space and complex layering, creating a playful ambiguity. This layering disrupts the reading of edges and blank spaces, inviting the eye to dip between foreground and background. Content and meaning are stripped away so that the pictures become visual conversations permeated with speculation and uncertainty.
Essay
Alice Wormald: Uncertain Circle
The hybrid worlds of Alice Wormald propose a new kind of opticality – one where imagery collides before our very eyes, fracturing into new formations that harness the mind as much as the eye. Her multistep process of collecting, categorising, collaging and rendering solders diverse imagery into hallucinogenic constellations unfettered by time and space.
Continuing the artist's focus on source and stimulus, 'Uncertain Circle' brings together a series of paintings largely inspired by a publication on ancient coins chosen from Wormald's collection of old books. The metallic edges and round shapes of the coins function as compositional devices to frame and contain alternate imagery, simulating warped Venn diagrams with strange intersectional relationships. Burrowed by pictures of agricultural land, the coins' gnarled rims become weary fences demarcating fraught exchanges between the economy and the environment. Buttressing these aerial vignettes of the land, hardware for curtains and blinds hovers above meadows of magenta, their elusive yet familiar forms causing the eye to mine related imagery – streetlamps, handrails, straws. Meanwhile, compounded circular silhouettes surrounded by planes of texture and tone – mustard, lilac, ultramarine – summon the soft infantile imagery of teddy bears and Mickey Mouse ears, confounding any logical reading of the works. These visual conglomerates are portals into a Freudian subconscious where free association and decontextualised dream sequences meld and mingle in dissonant communion. Each canvas reads like a dissecting table, its contents splintered and spliced for closer analysis. Though rendered with representational fidelity, the paintings are indeed indebted to the traditions of abstract image making and surrealist ideologies, where formal dialogues supersede logic or realism.
With entrails removed and only their rims remaining, the coins function as visual vortexes –capsules of negative space that suppress perspectival distinctions between subject and surrounding. You could be peering through a rocky chink at an otherworldly landscape as it transforms at twilight, or gazing down at a puddle, its crystalline reflections cleaving reality. There is a sense of airlessness in these silent scenes; a kind of reverse osmosis where equilibrium is purposefully sidestepped. The forms sit at the surface of the painting, bursting forth from the foreground as Wormald compresses the space and closes the distance between imagery and viewer. While naturalistic shadowing, scumbling and painterly application of transparent layers create moments of depth, these are ousted by flattened fields of opaque colour and vibrant underpainting, which trickles through the delineated edges between forms.
Lines serve as cartographic markers in Wormald's paintings, allowing our eyes to steer our minds through perplexing terrain. Curved aerial strips of agricultural land merge into the craggy edges of coins and perpendicular surfaces of hardware rods, forming incongruous veins across time and space. The shallow depth of field and lack of spatial logic in these painted patchworks create a sense of instability, as if each composition might collapse or dissipate at any moment. And yet, this sense of brevity is braced by the steadfast presence of the coins' metal armature. Here, Wormald explores the continuity of coinage in the long history of representative money. In our era of digital​ economy – and the present moment of Covid cashless exchange – coins seem like a relic from the past; an ancient residue that has, somehow, remained constant across temporal and geographical distances. Wormald both echoes and disrupts their enduring circularity in her hybrid compositions, suggesting that now, more than ever, our future is 'uncertain'; the circle stops here.
Elli Walsh
May 2020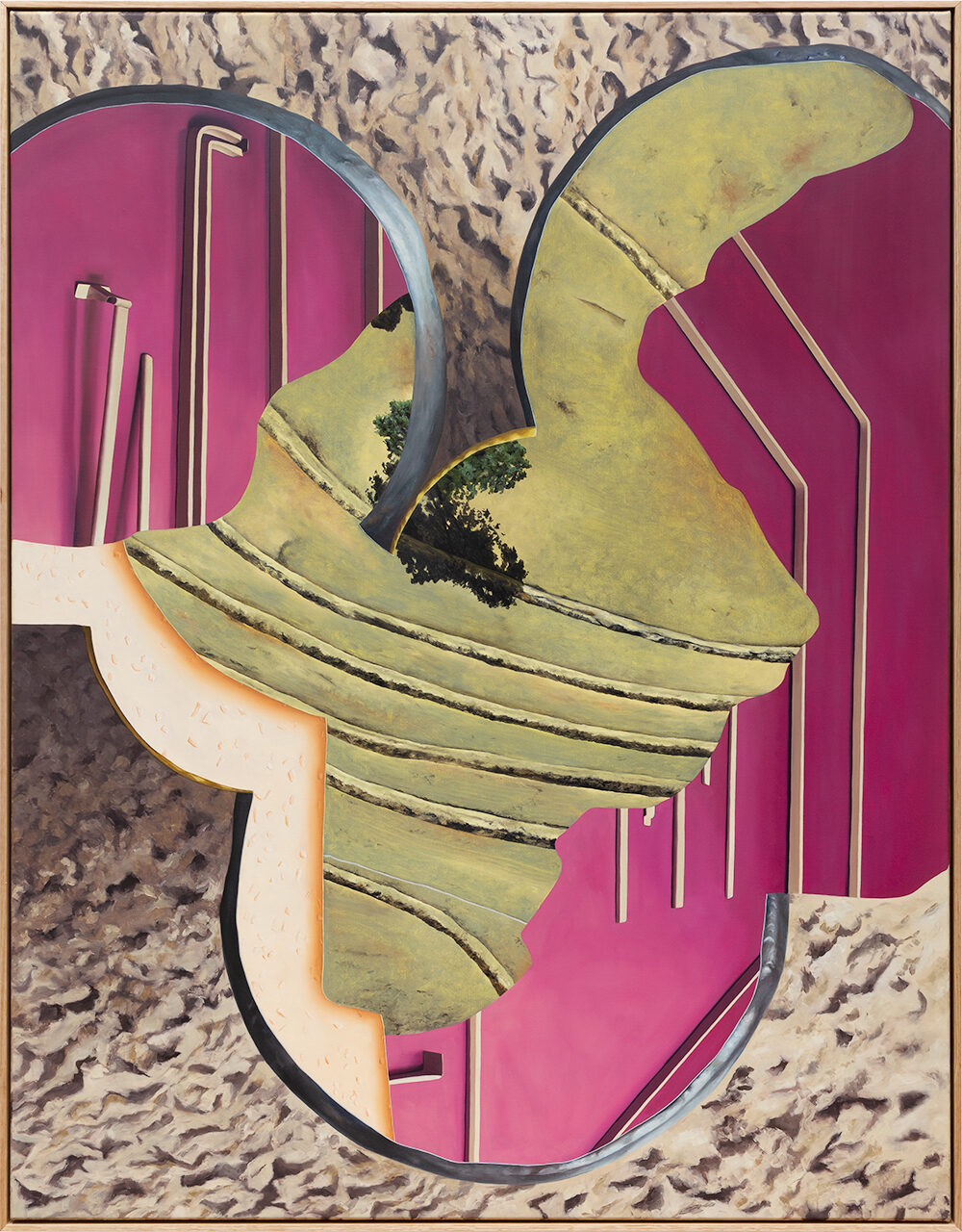 Turning in Circles
2020
Oil on linen
140 × 110cm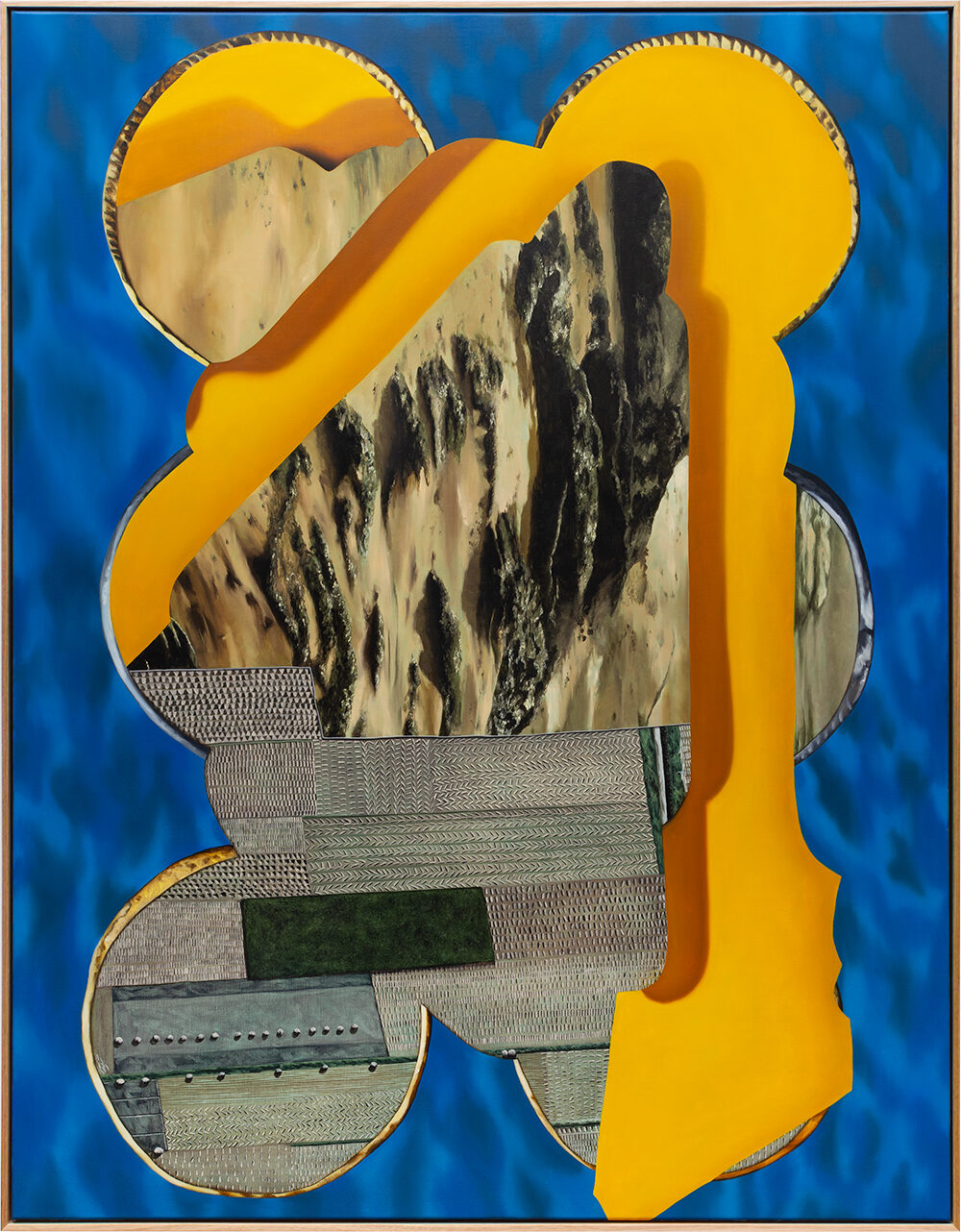 Space Without Sequence
2020
Oil on linen
140 × 110cm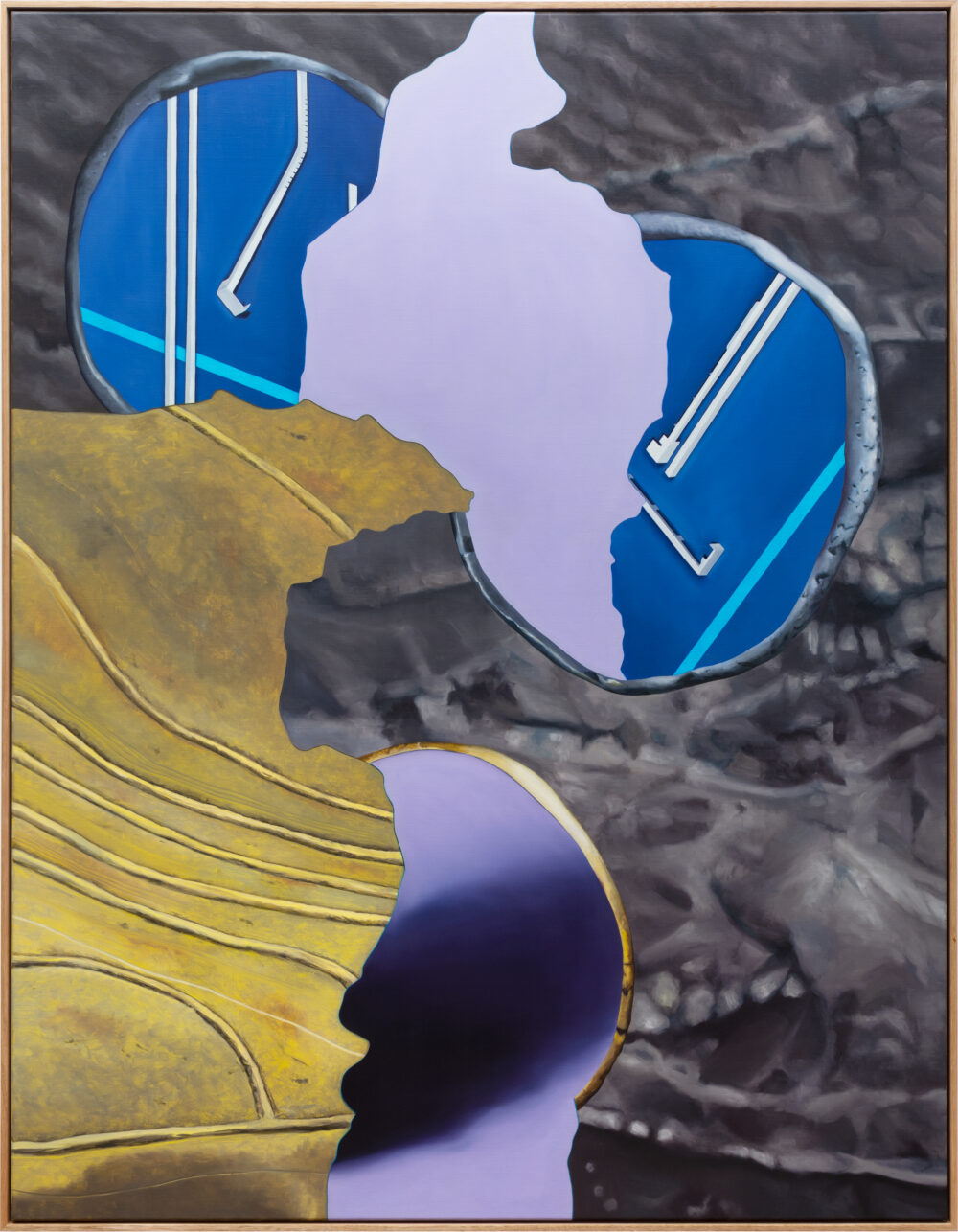 Circle Segments
2020
Oil on linen
140 × 110cm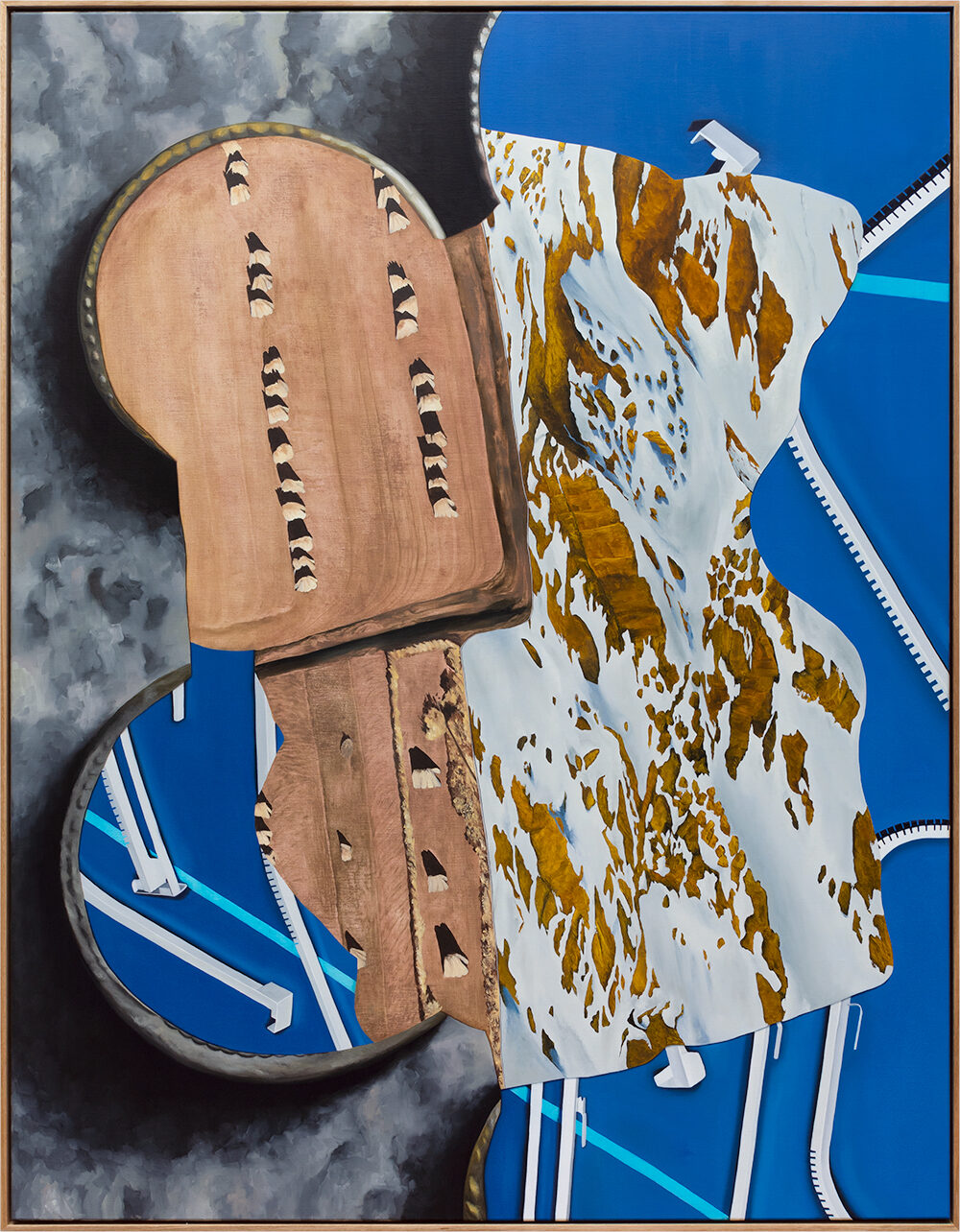 Certain Passages
2020
Oil on linen
140 × 110cm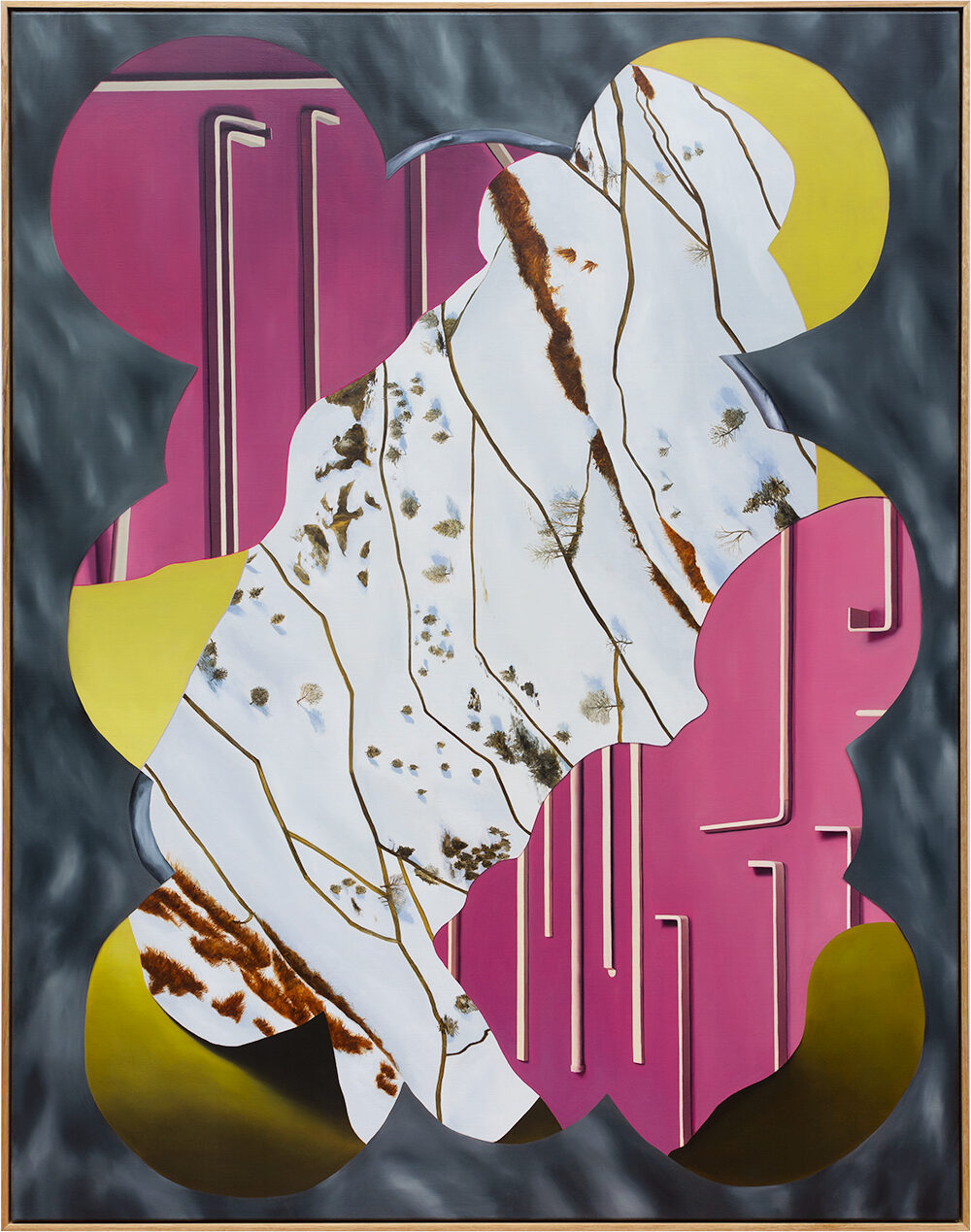 Arbitrary Path
2020
Oil on linen
140 × 110cm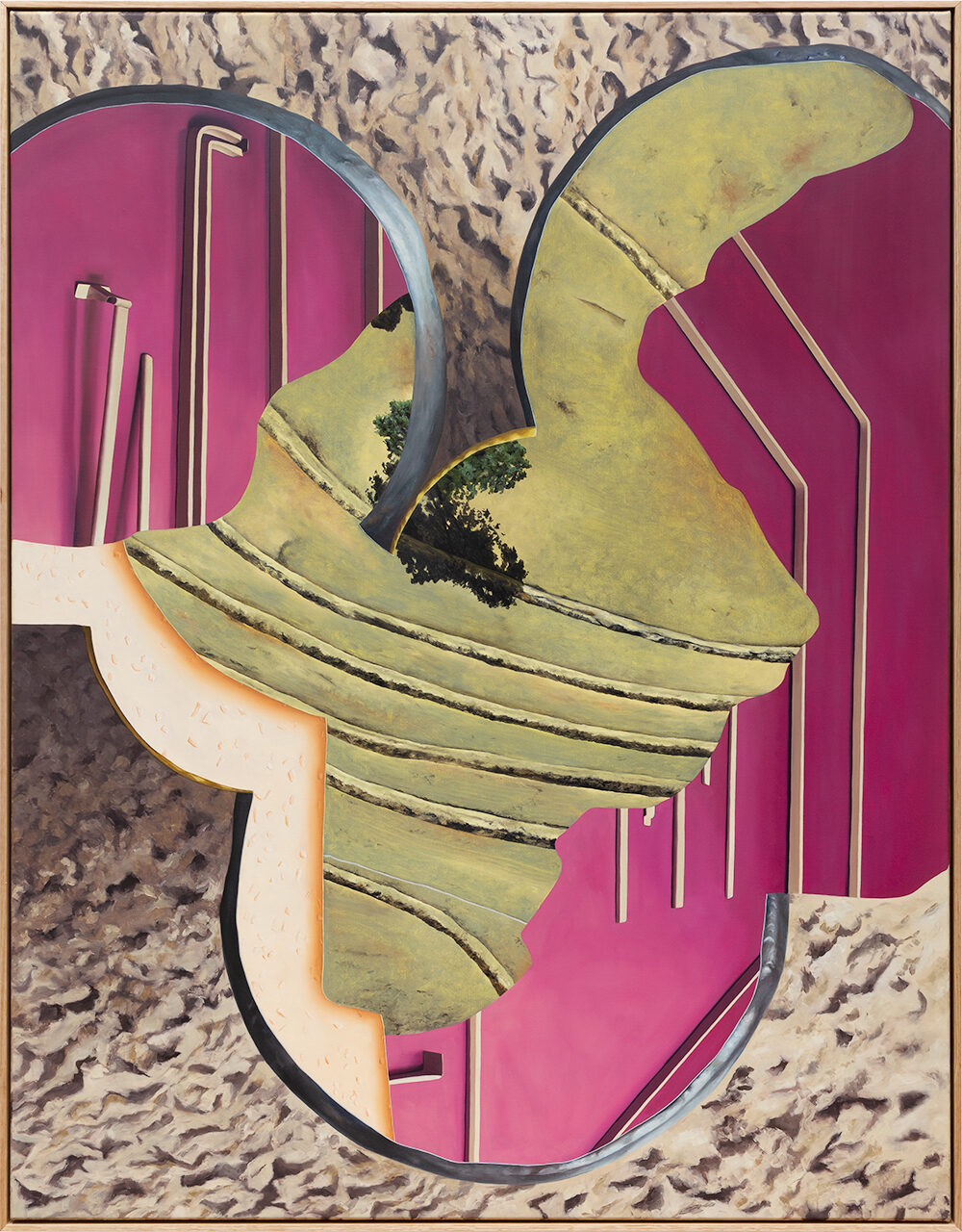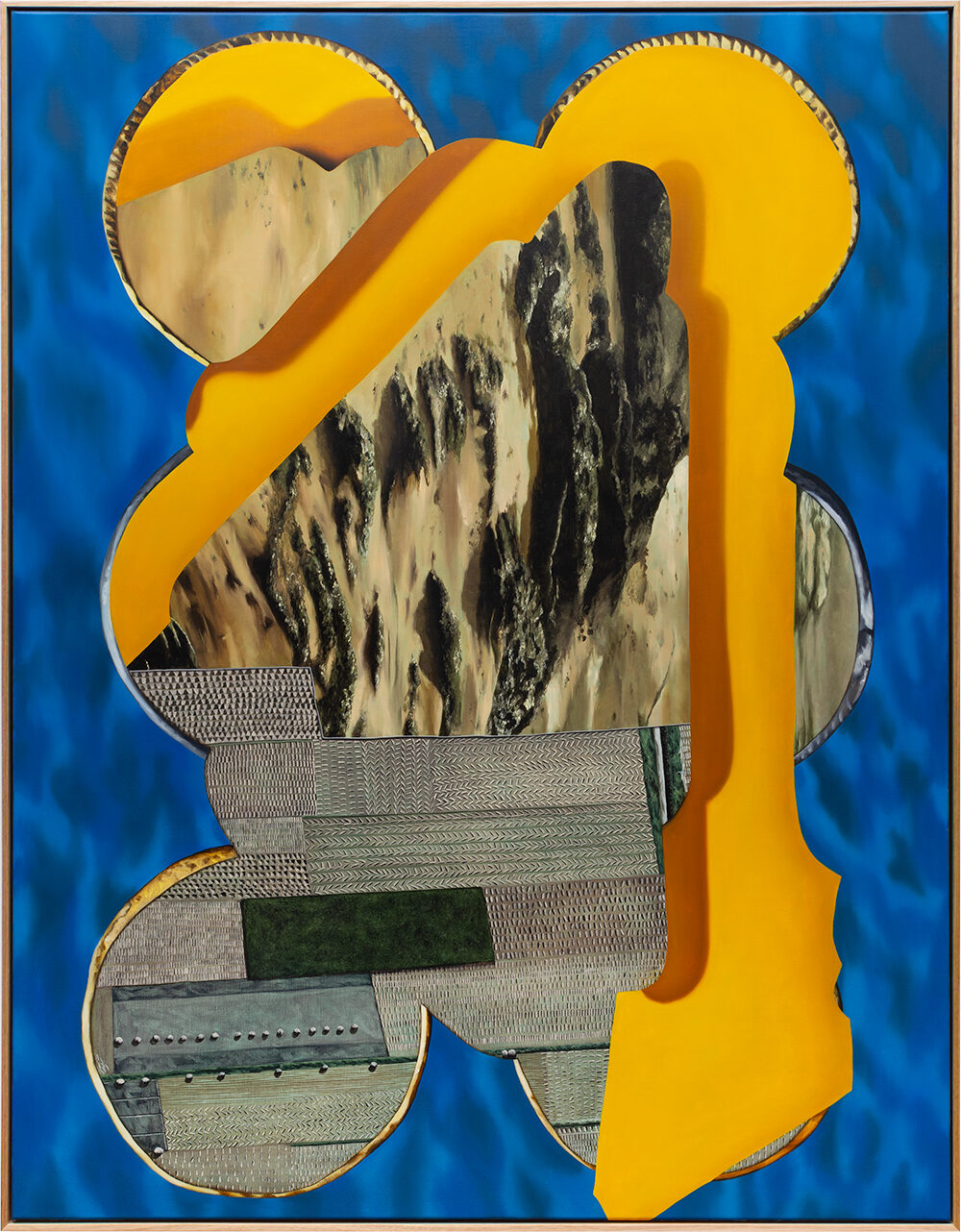 Space Without Sequence
2020
Oil on linen
140 × 110cm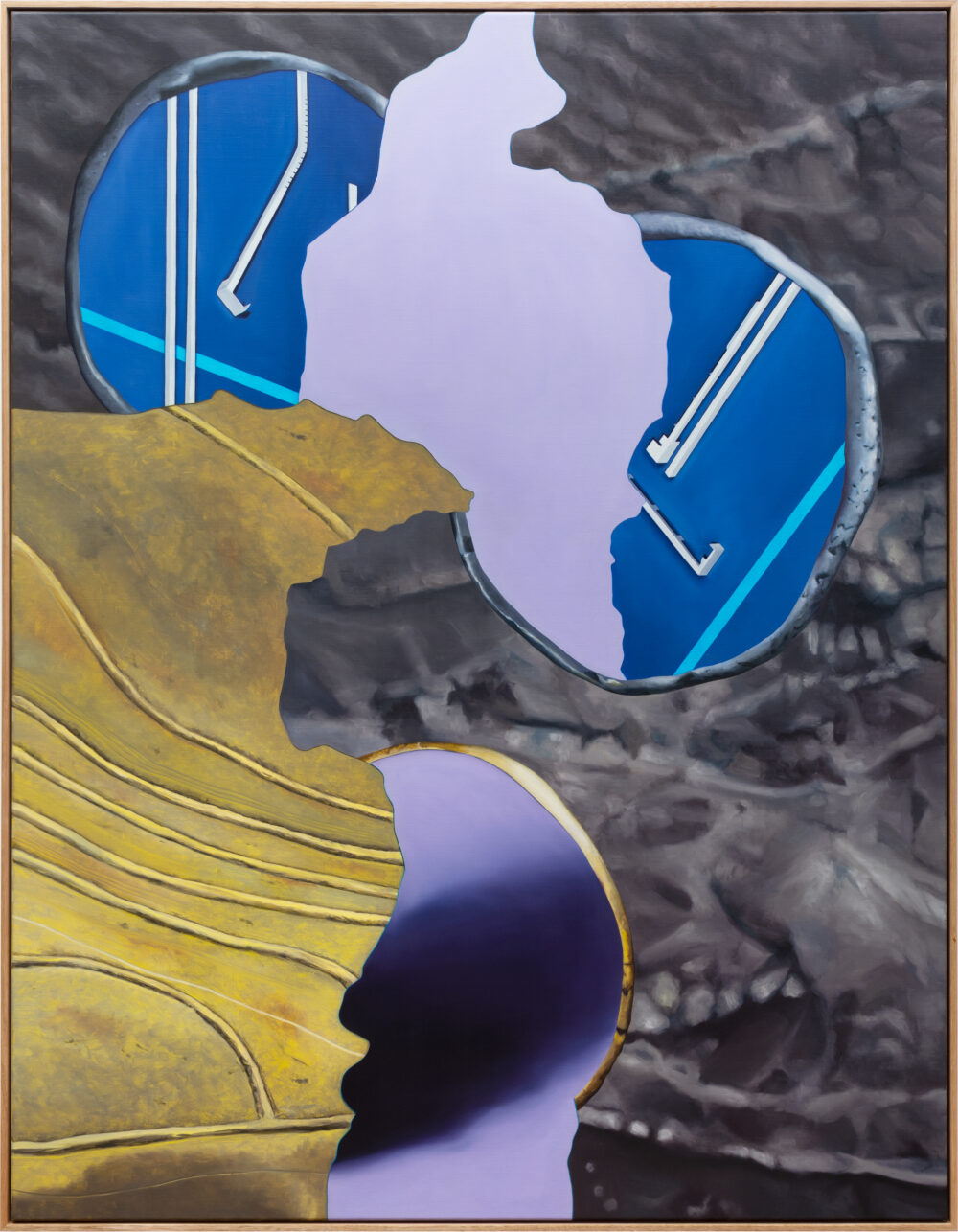 Circle Segments
2020
Oil on linen
140 × 110cm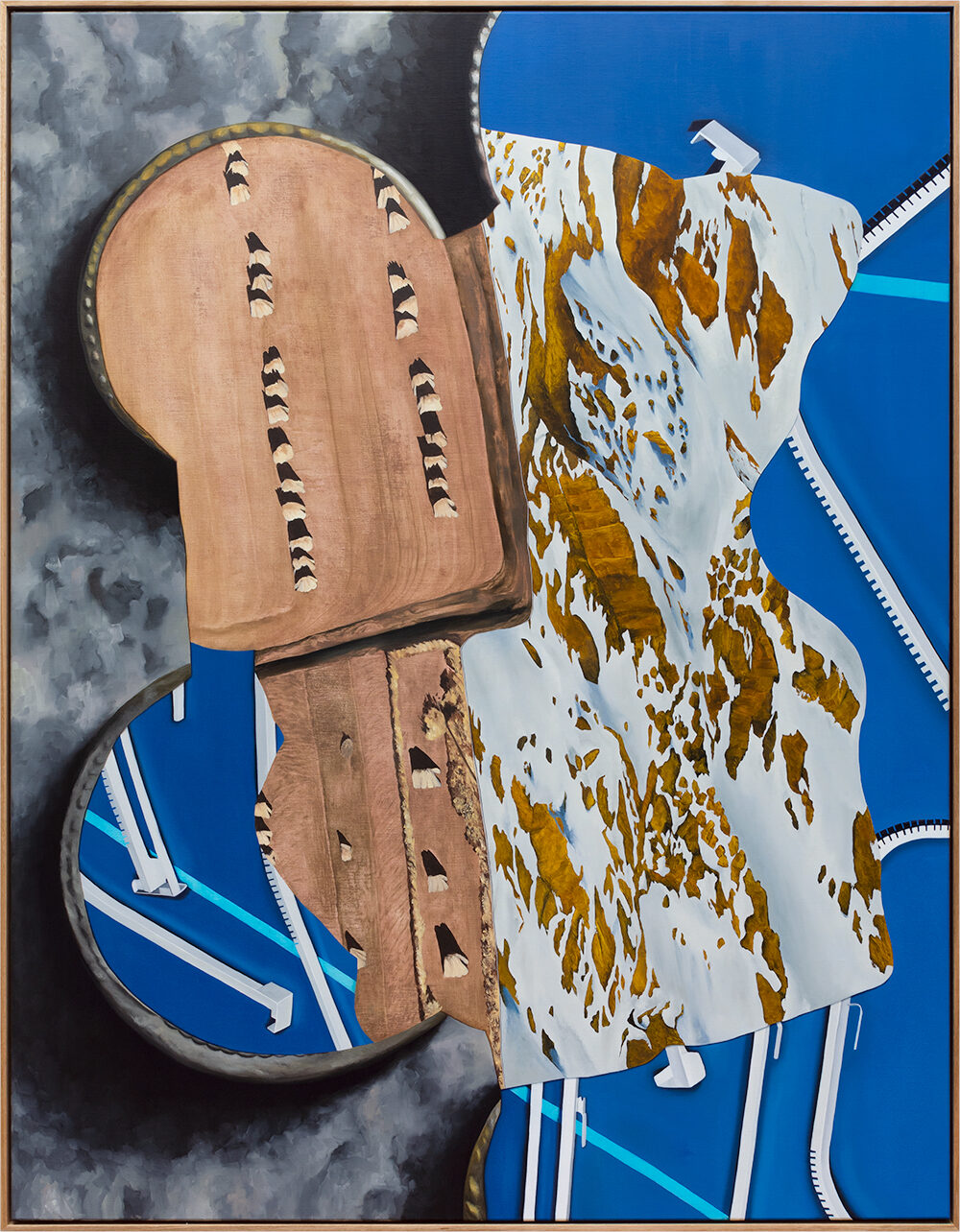 Certain Passages
2020
Oil on linen
140 × 110cm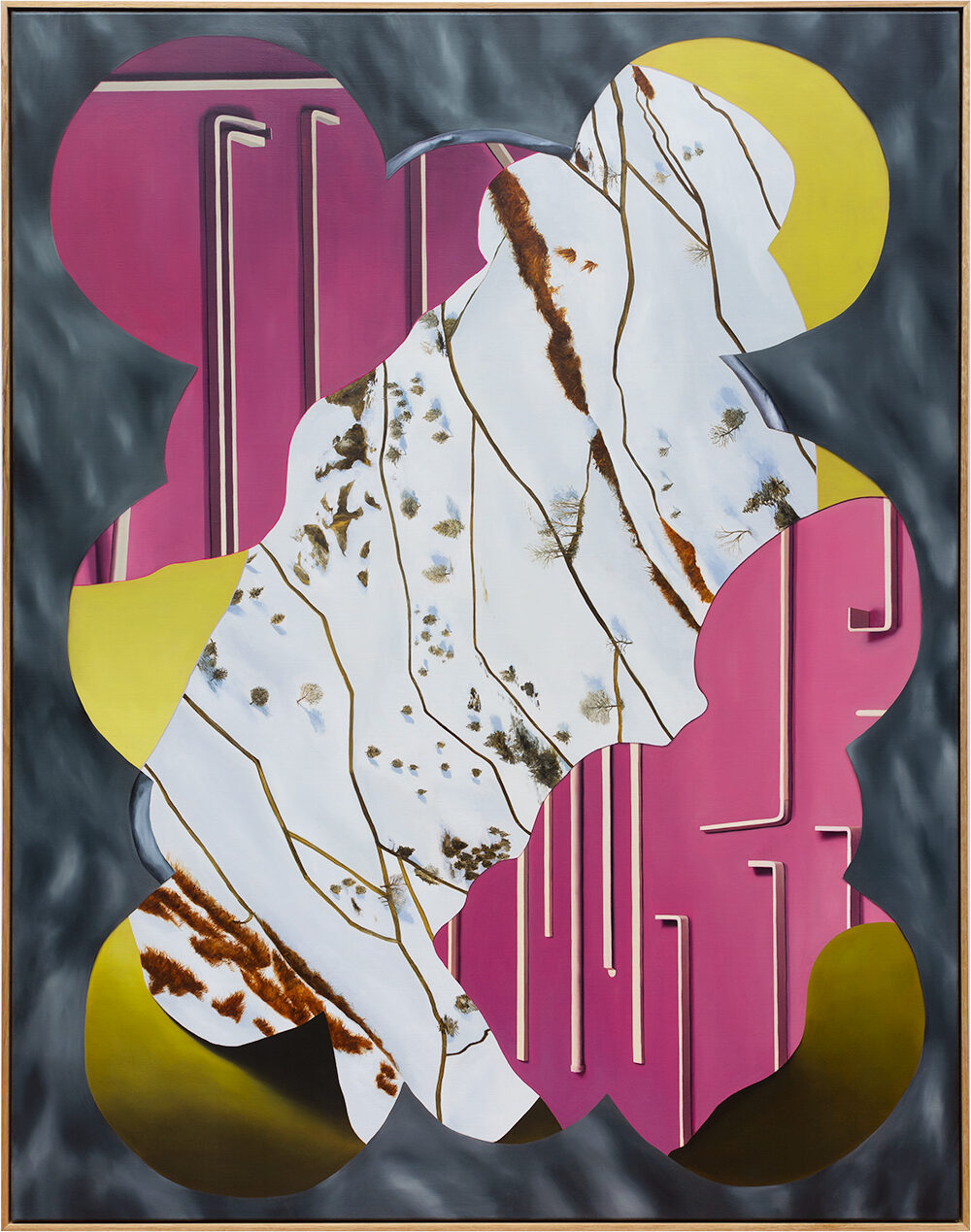 Arbitrary Path
2020
Oil on linen
140 × 110cm
Turning in Circles
2020
Oil on linen
140 × 110cm
Space Without Sequence
2020
Oil on linen
140 × 110cm
Circle Segments
2020
Oil on linen
140 × 110cm
Certain Passages
2020
Oil on linen
140 × 110cm
Arbitrary Path
2020
Oil on linen
140 × 110cm