Solo exhibition
Daine Singer
Melbourne
15 May–15 June
2019
About the exhibition
Exhibition Text by Olivia Poloni
Media
About
Central to Alice Wormald's practice is the collection and arrangement of imagery taken from books and magazines and the reinterpretation of these fragmented sources through the process of painting. The works in Passion Recognition operate both as abstract paintings of colourful, dynamic forms and as representational paintings depicting the collaged scenes that she has created. The title of the exhibition references the books she has collected as reflections of the interests and aspirations of those who have discarded them, whilst also acknowledging their effective redundancy as physical objects today.
The pictorial depth of each painting is restricted—governed by the flatness of the abstracted imagery within. The edges and spaces between each area are often articulated with stark lines and purposefully placed shadows. In some works there is a sense of movement, rotation or transformation, while in others the separate sections teeter in place as if only held together temporarily. The works become visual conversations between colour, texture, pattern and form. They embody the idea of painting as a puzzle, each piece interacting by some unseen logic and overlapping and intersecting to create its own distinct rhythm.
Essay
Stories with Unbound Endings
Melbourne-based artist Alice Wormald has established a practice that relies heavily on colour and the precise layering of paint to create compositions that celebrate surface texture, illusory space and quizzical storytelling. Since graduating in 2011 she has remained committed to producing work that is powerfully magical – unfurling, folding and rolling new worlds into the next.
Using collage as her starting point, Wormald creates compositions that are layered and interwoven with shadow, texture, colour and a play on visual perspective. Differing elements float, move, spiral, tilt and balance upon the canvas. The artist draws inspiration from found images in second hand books collected over many years; publications that are outdated and make the imagery hard to place, long discarded by owners who have outgrown or moved on to new interests. Wormald is attracted to the personal stories that are being told here, as the title of the exhibition Passion Recognition references these outmoded images, redundant interests and discarded personal inscribed notes. At times, she combines these images with Japanese formal elements such as colour combinations, structures of paper and wrapping, garden formation and design.
Balance, movement and a sense of physical uncertainty is evident in the work Centre Method. The foreground form in this work tilts and presents a sense of projection and rotation, almost as if it could spin off the canvas. The slight, winding ribbon-like bands are reminiscent of traditional kimono patterns and Japanese wrapping tie. The flat background and highlighted fine yellow border thrusts the foreground from the background. This work uses movement and static, flatness and depth to explore truth and perception. The use of fine line highlight is also utilised in the work Variations where an ever so slight purple line emphasizes the edge of the blue foreground structure, enabling it to jump straight from the canvas. The softness of the shadow against the hard edges and linear patterns reminds us that Wormald's works are puzzles to work out, slowly and with time, perhaps never finding the answers. The eruption of colour, texture and storytelling can also be seen in the work Instruction Structure where these elements play out. Ropes tether the center shape allowing it to float, but not too far, on the canvas. Purposefully chosen colour combinations of silk-like twine gather at a point, the background is flat, curious patterning and imagery allude to landscape and rock formations. Like all of Wormald's work this one too reflects a story with many potential endings or maybe none at all.
Wormald is at the heart a storyteller. Her ability to play, manipulate and combine colour transforms her work into stories that cannot be defined. Subtle and bold, offbeat and rich, the work leaves questions and storylines open to viewer's individual interpretation and personal response. These images are a journey that celebrate process and honour the collage at the beginning just as much as the oil painting at the end.
Olivia Poloni 2019
Centre Method
2019
Oil on linen
81 x 66cm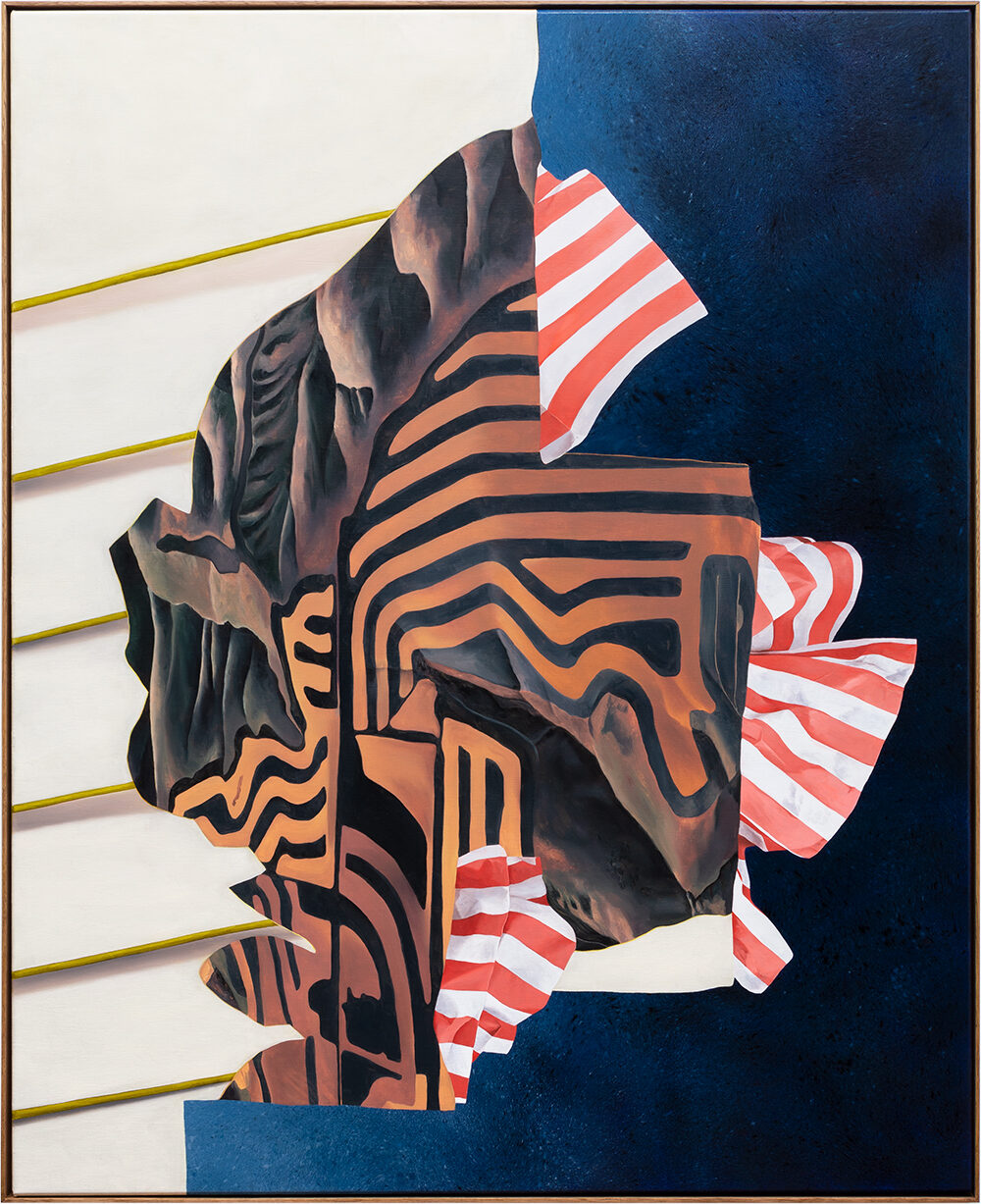 Asymptotically Almost Sure
2019
Oil on linen
107 × 86cm
Instruction Structure
2019
Oil on linen
81 x 66cm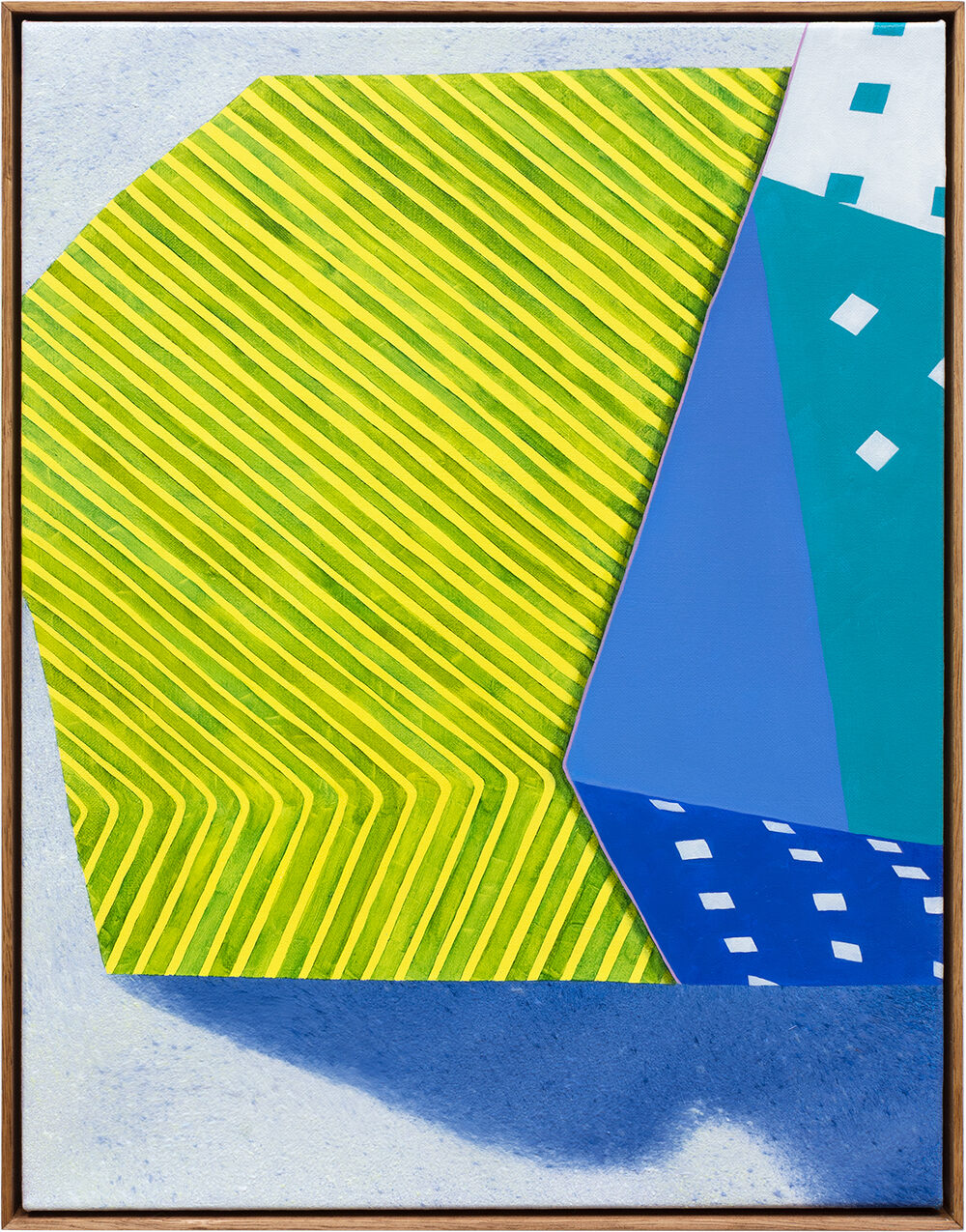 Variations
2019
Oil on linen
46 × 36cm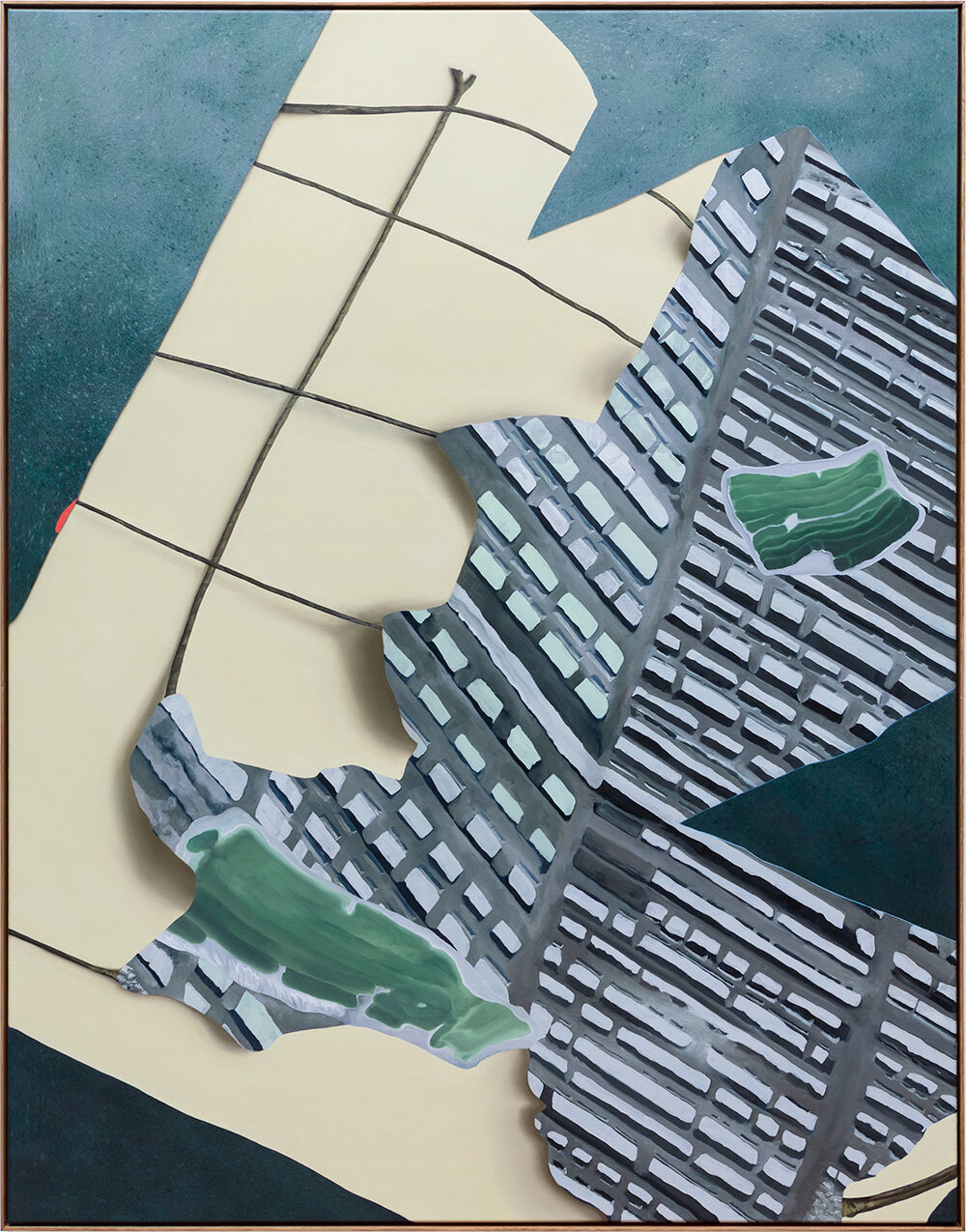 Titling at Space
2019
Oil on linen
137 x 107cm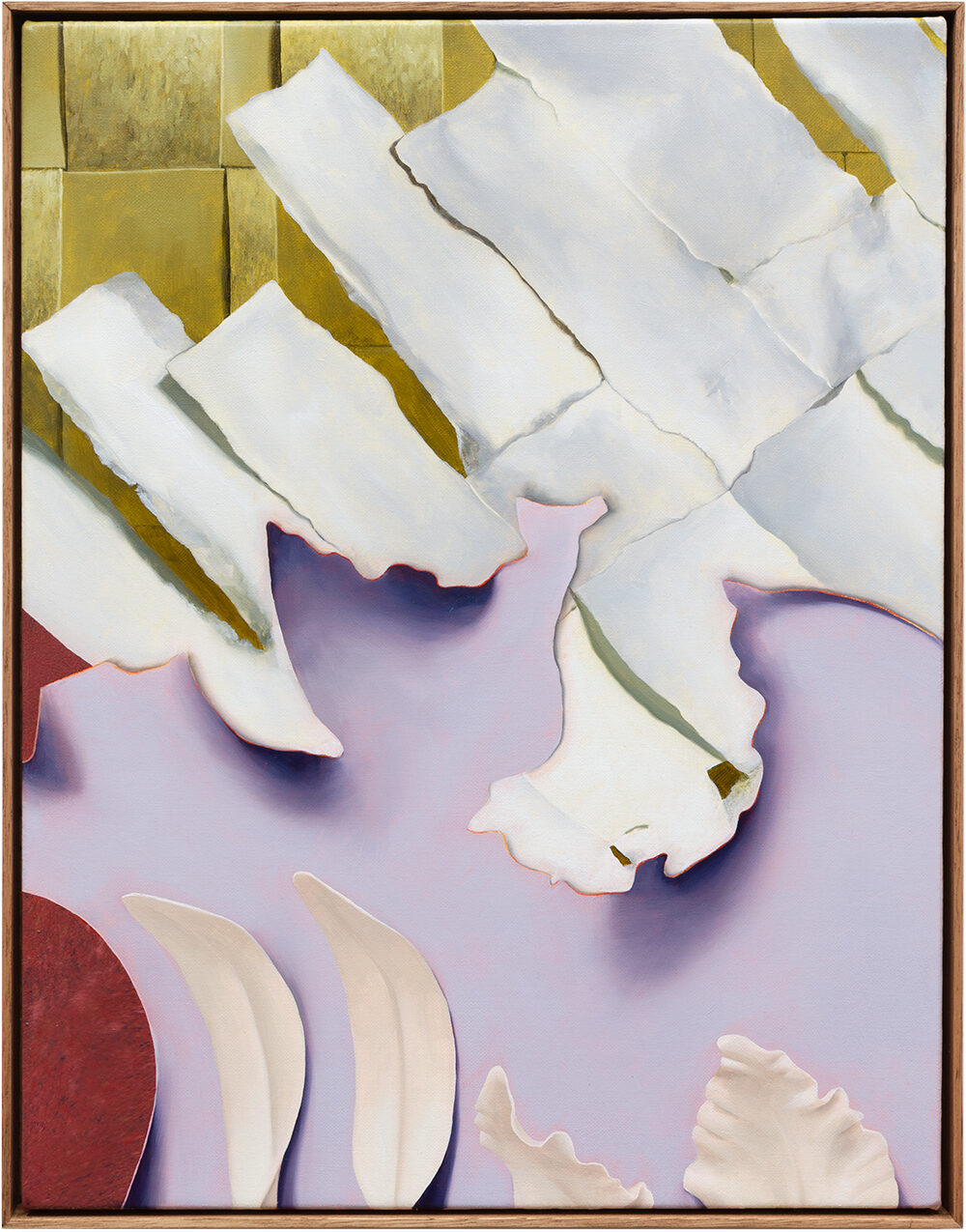 Softness Itself
2019
Oil on linen
46 x 36cm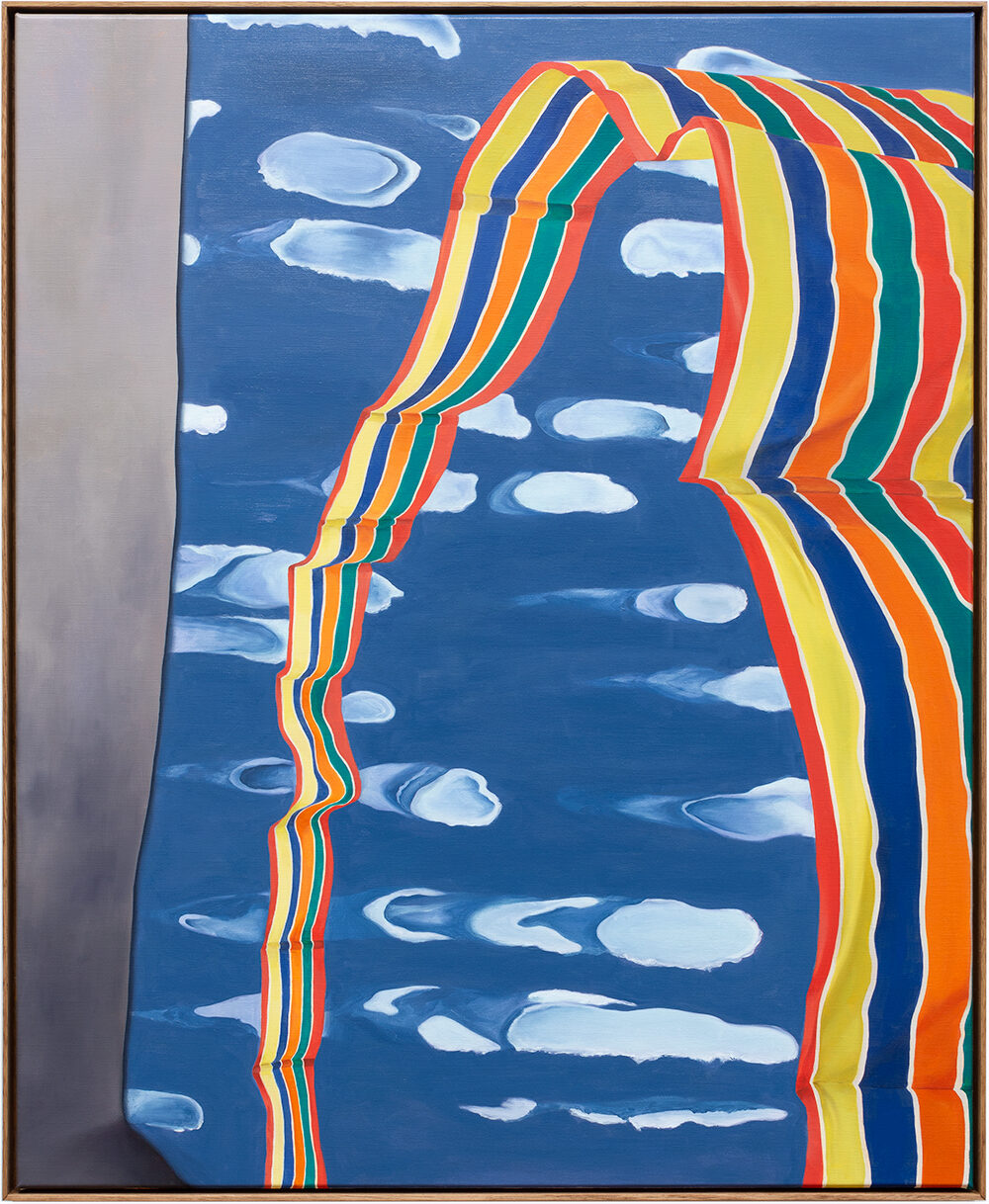 Surrounder
2019
Oil on linen
81 x 66cm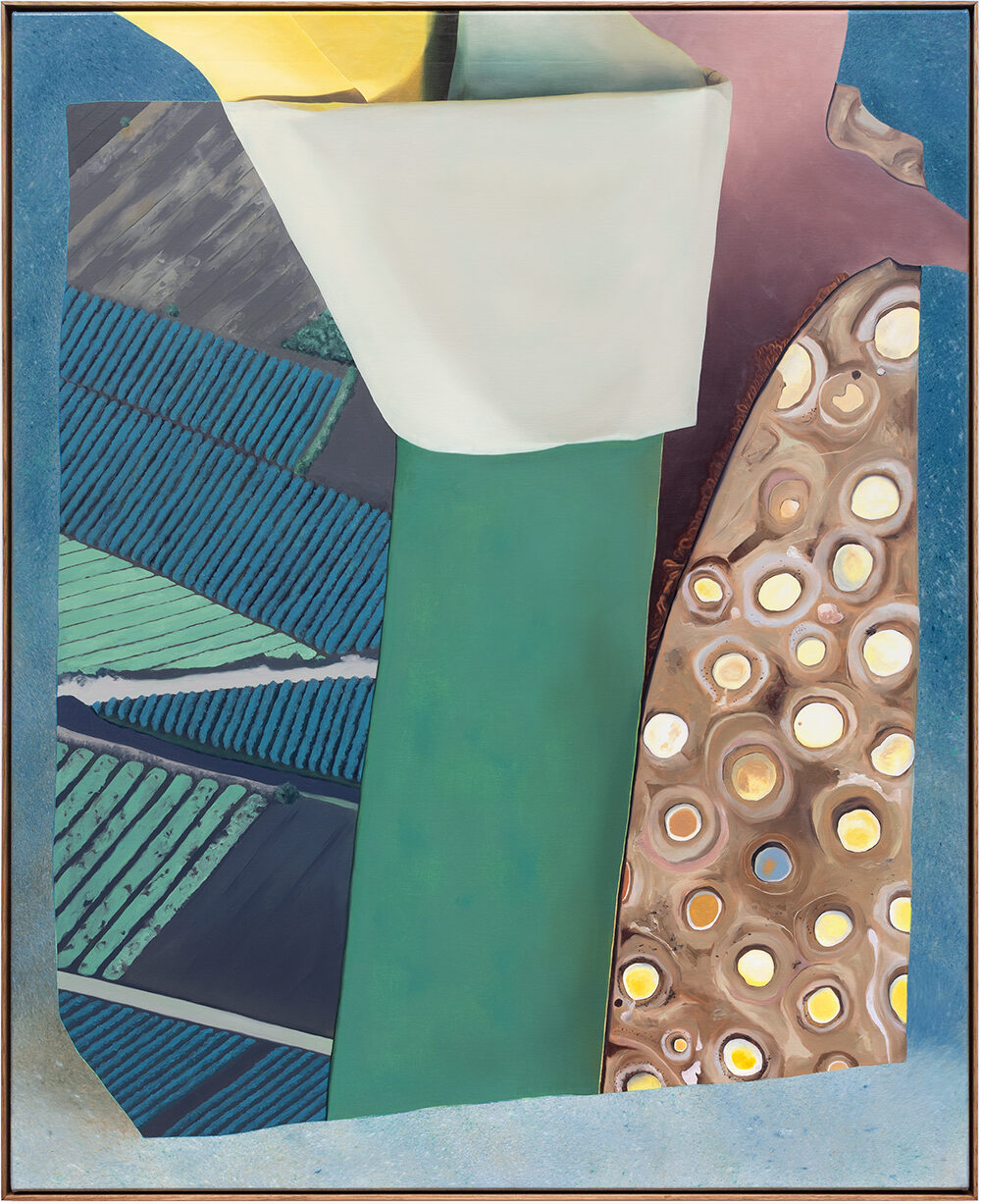 Surface Reverie
2019
Oil on linen
107 × 86cm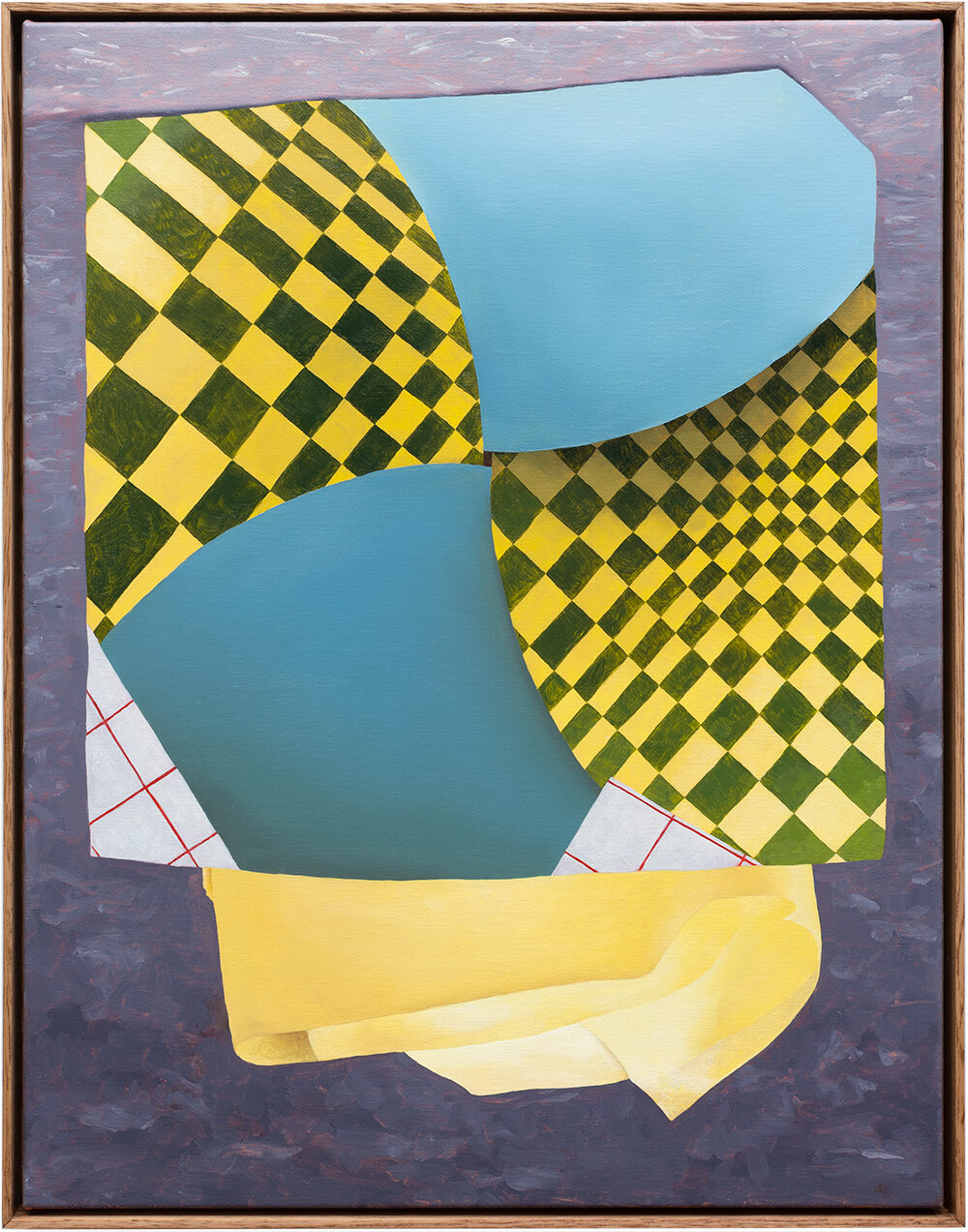 Spinner
2019
Oil on linen
46 × 36cm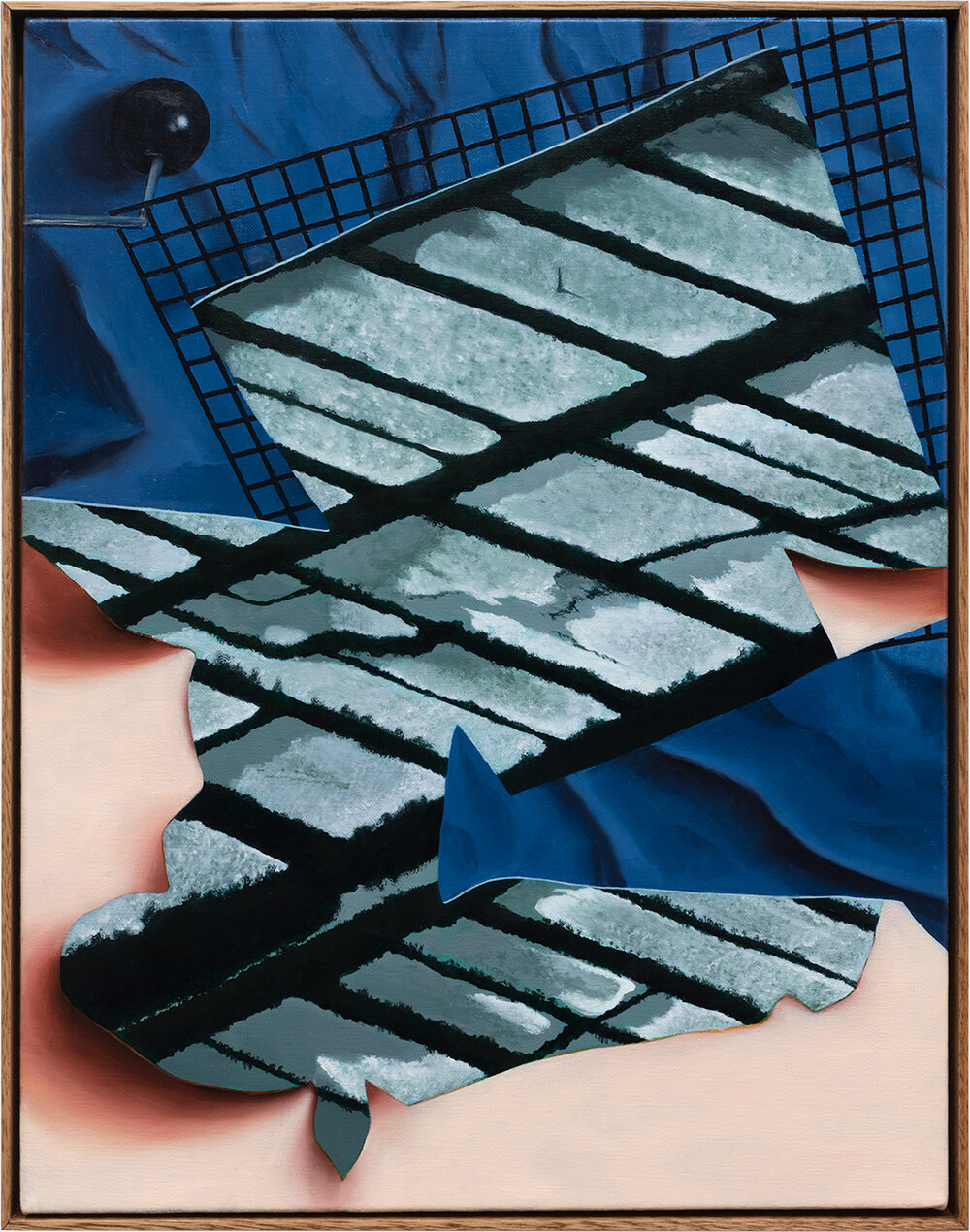 Joint Distribution
2019
Oil on linen
46 × 36cm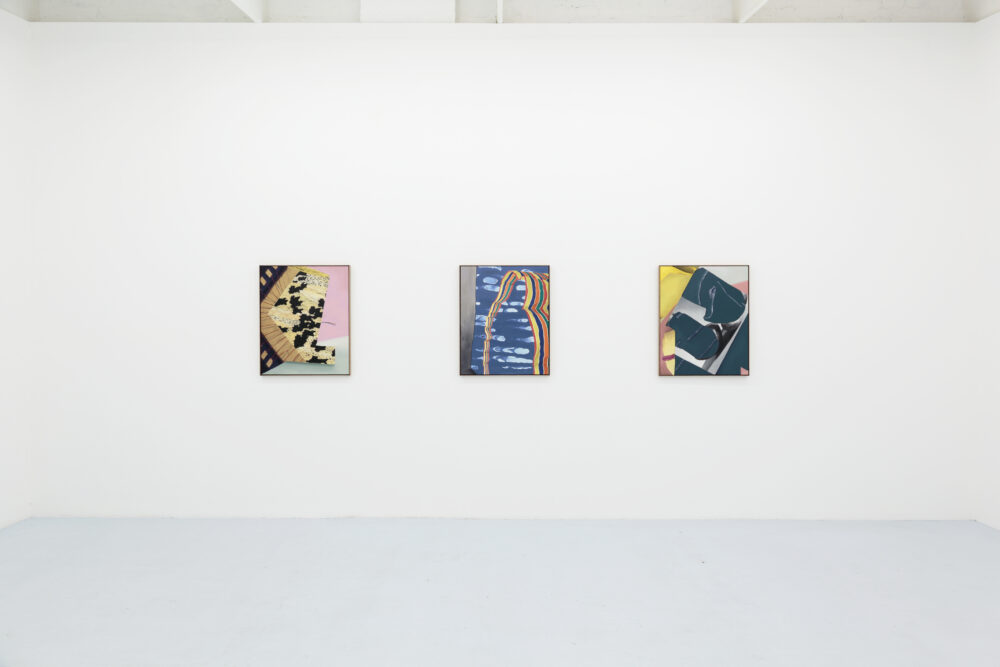 Installation View
Photograph: Tim Gresham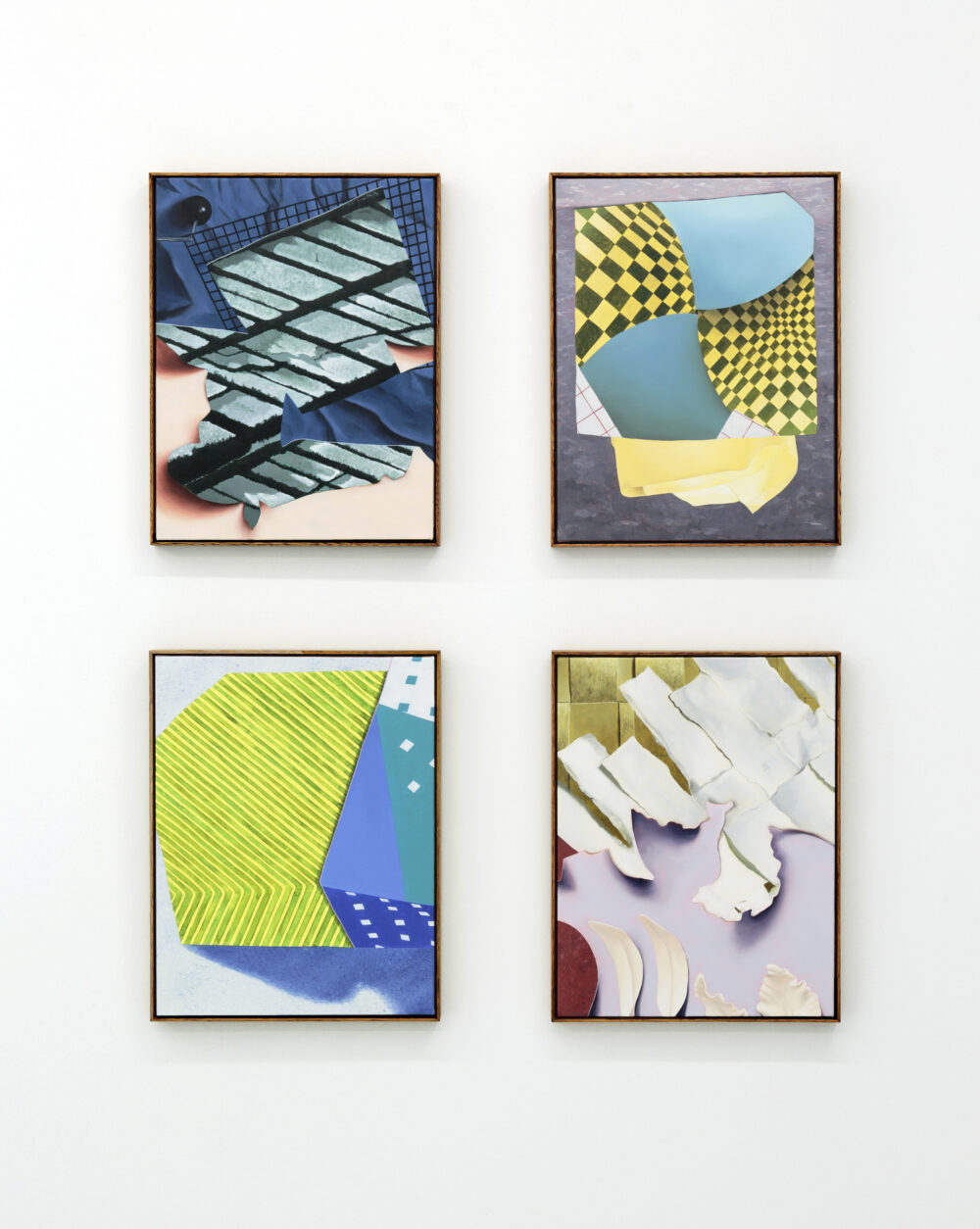 Installation View
Photograph: Tim Gresham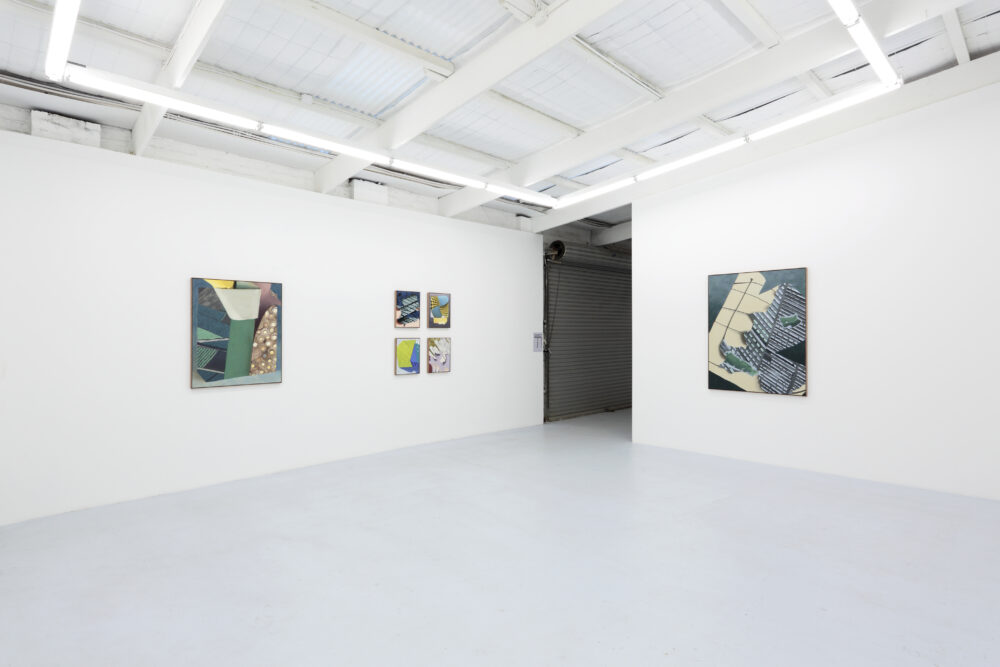 Installation View
Photograph: Tim Gresham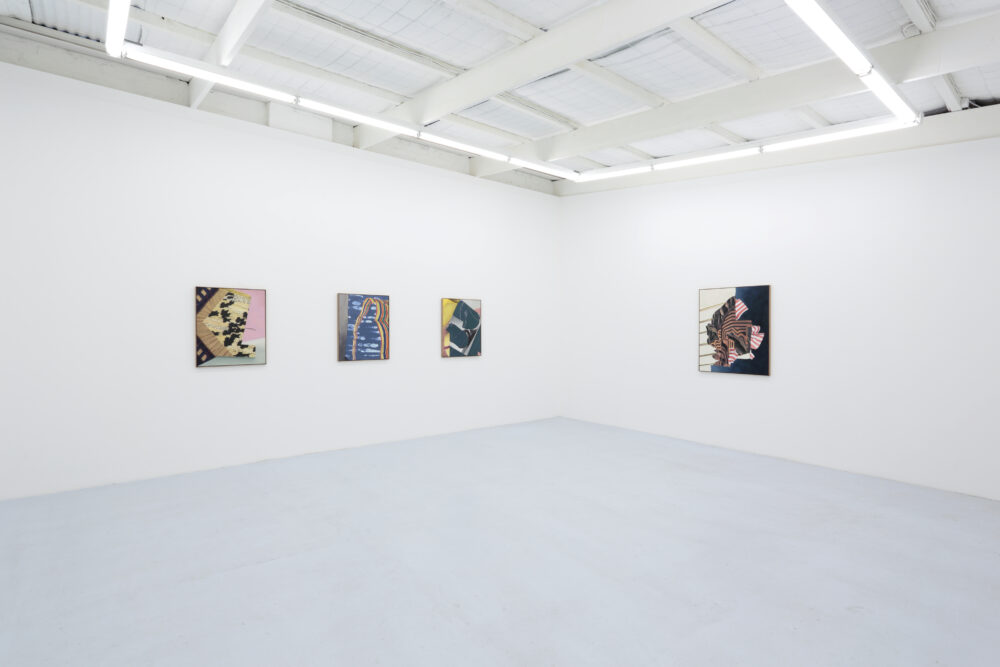 Installation View
Photograph: Tim Gresham
Installation View
Photograph: Tim Gresham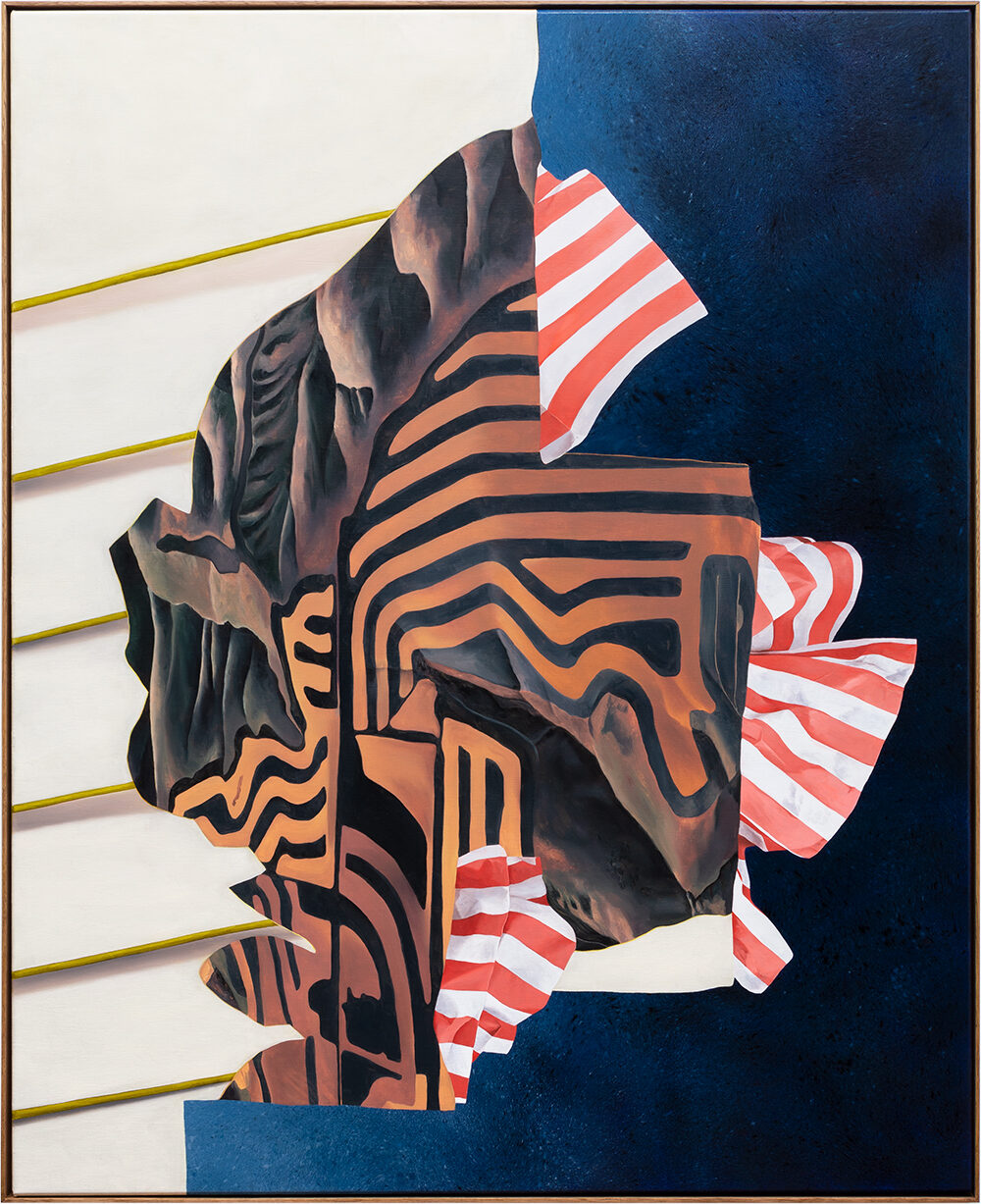 Asymptotically Almost Sure
2019
Oil on linen
107 × 86cm
Instruction Structure
2019
Oil on linen
81 x 66cm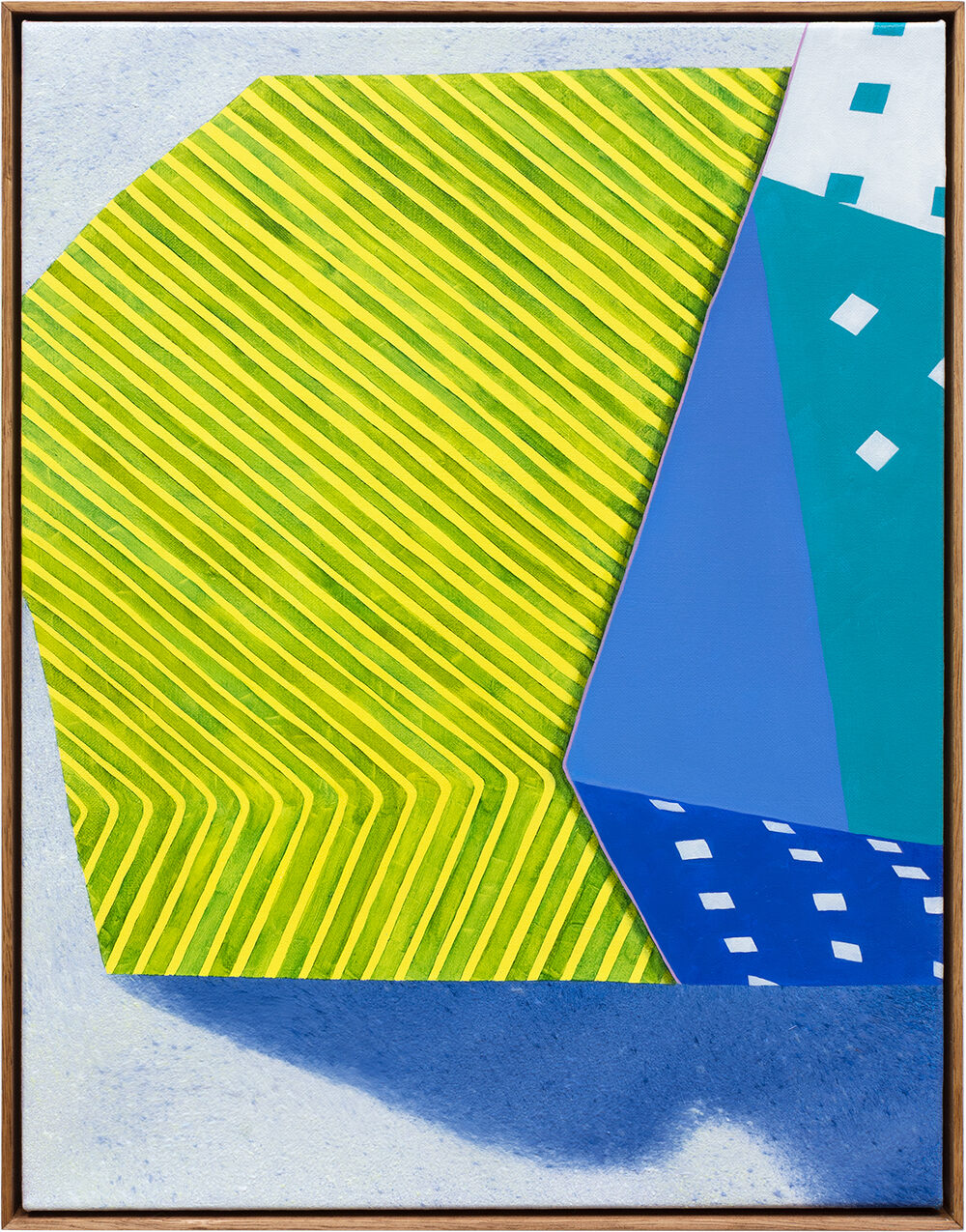 Variations
2019
Oil on linen
46 × 36cm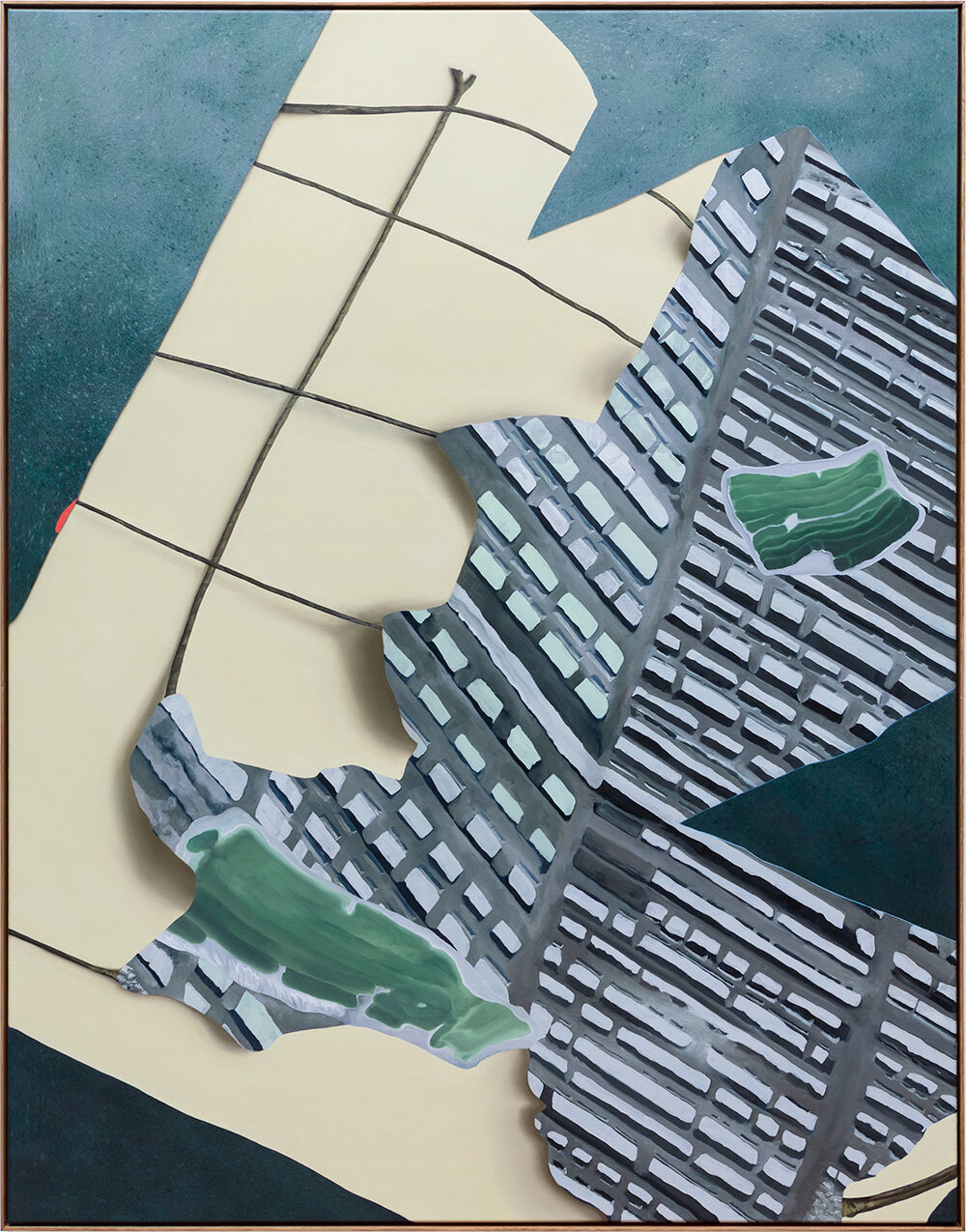 Titling at Space
2019
Oil on linen
137 x 107cm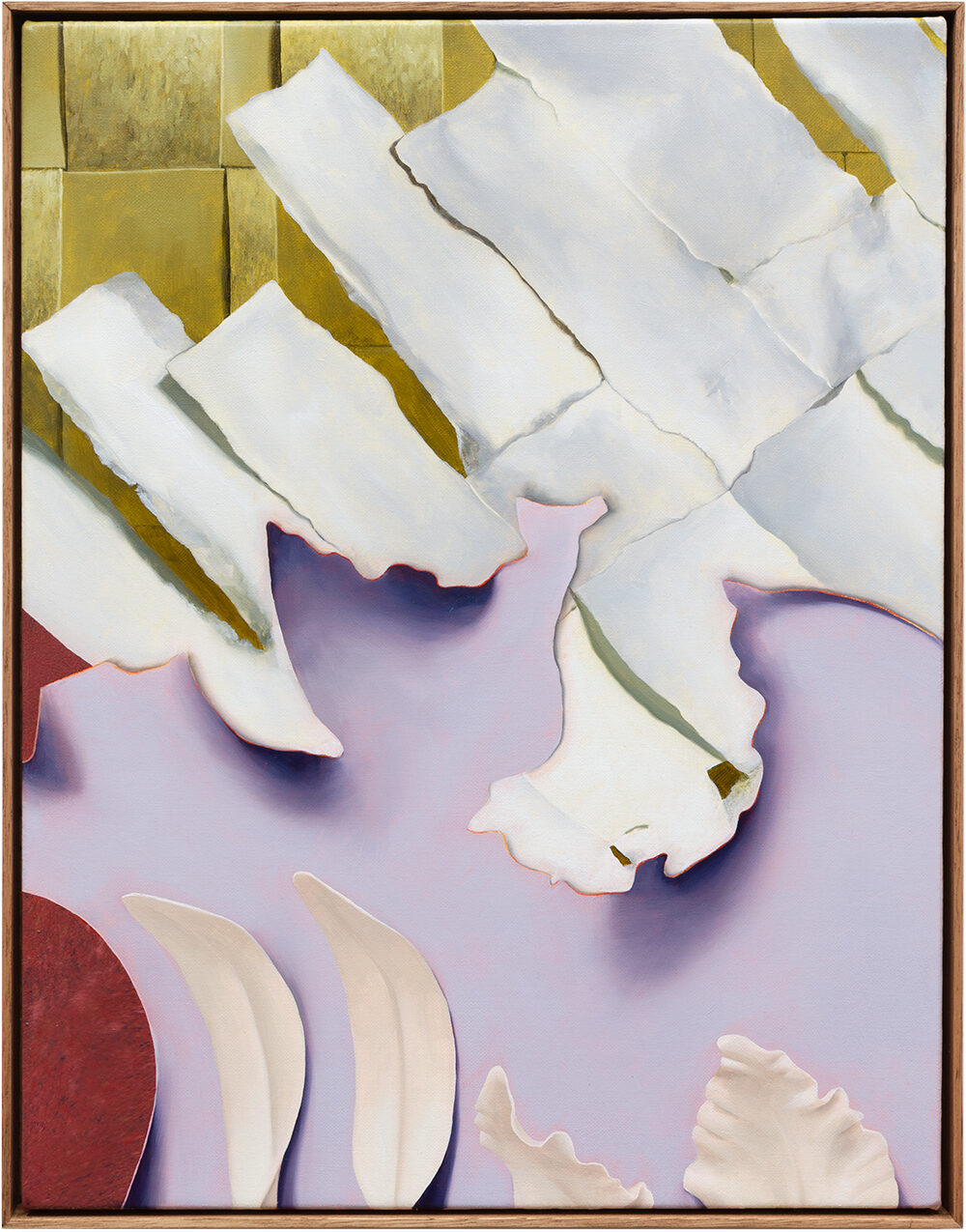 Softness Itself
2019
Oil on linen
46 x 36cm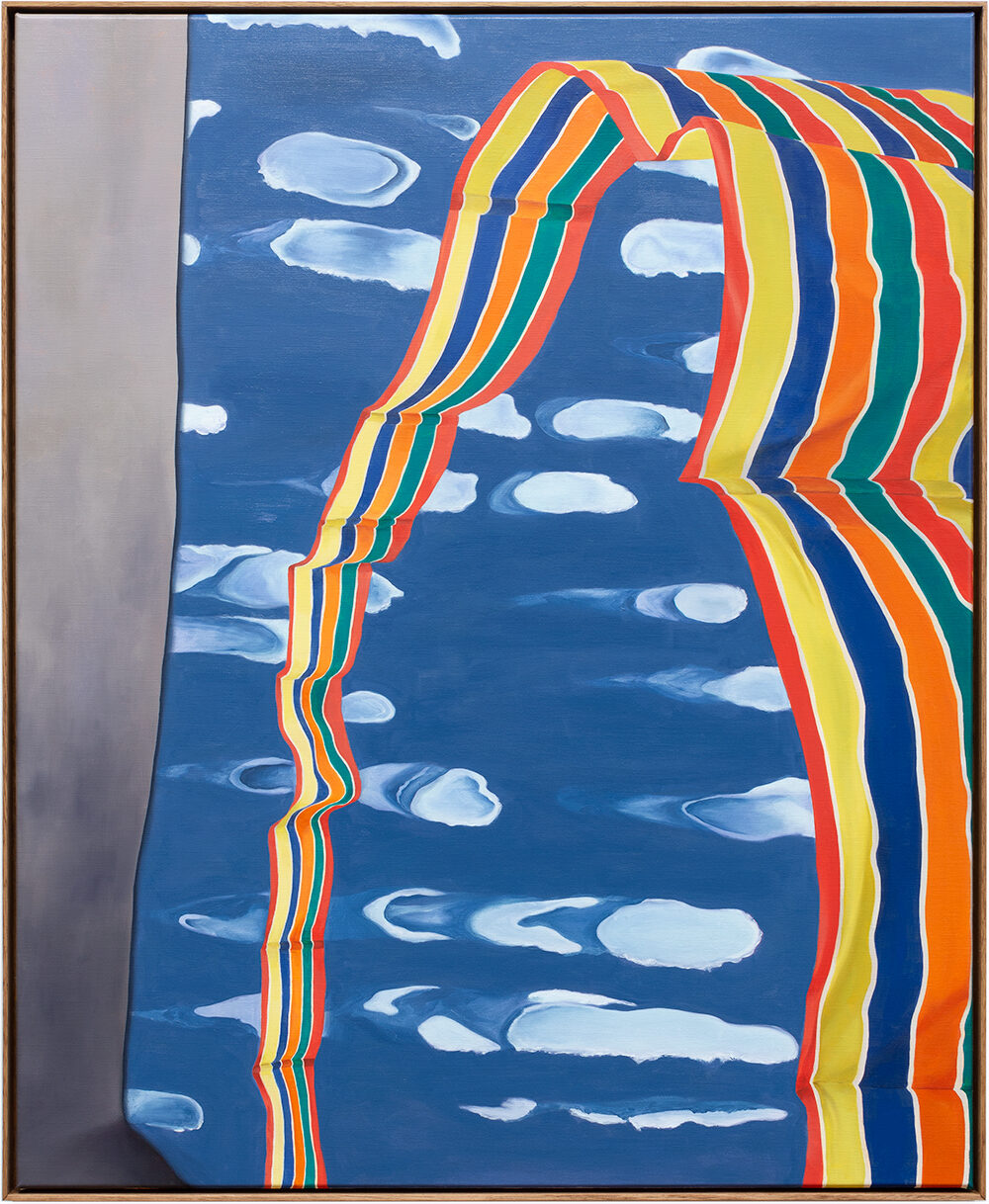 Surrounder
2019
Oil on linen
81 x 66cm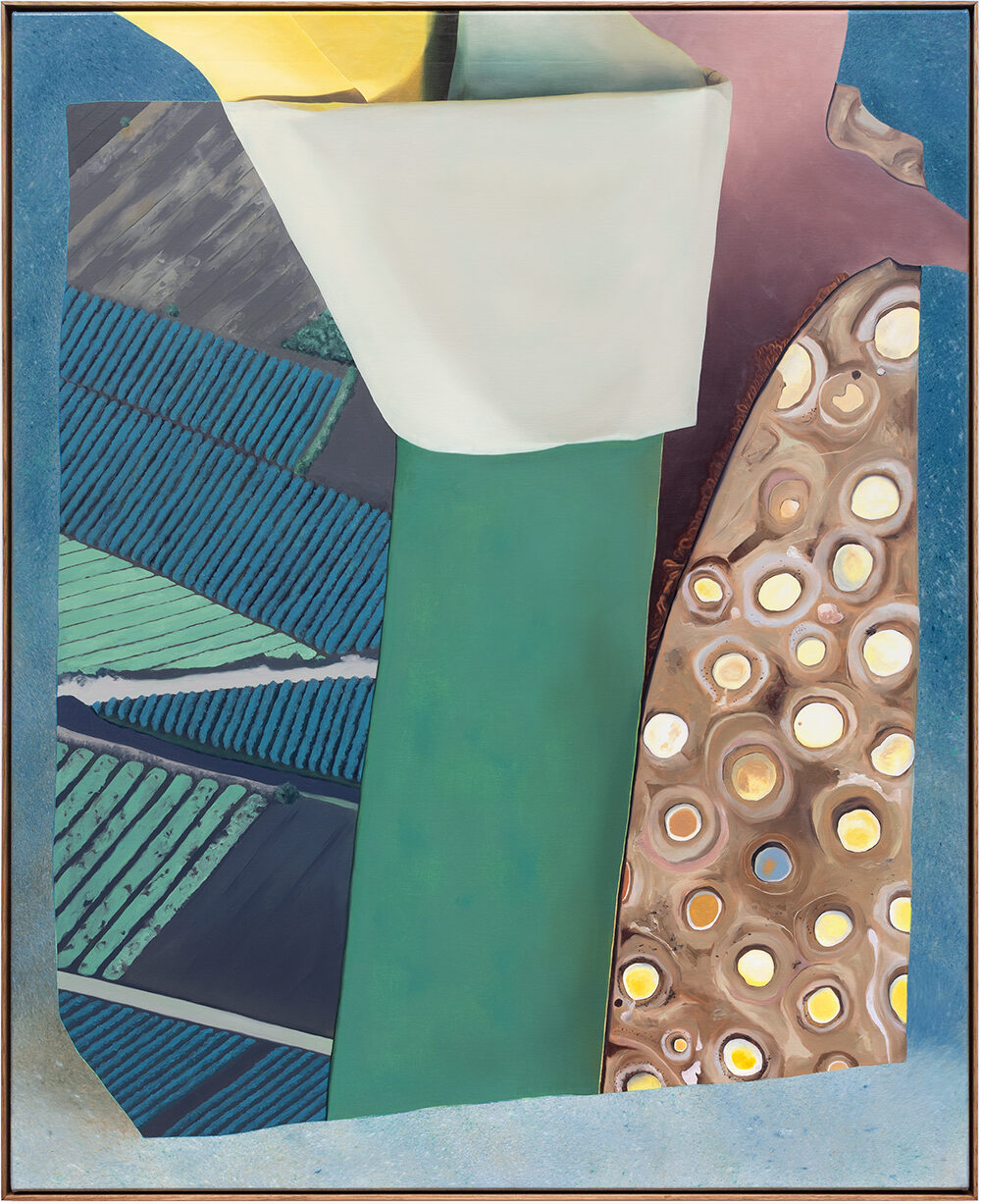 Surface Reverie
2019
Oil on linen
107 × 86cm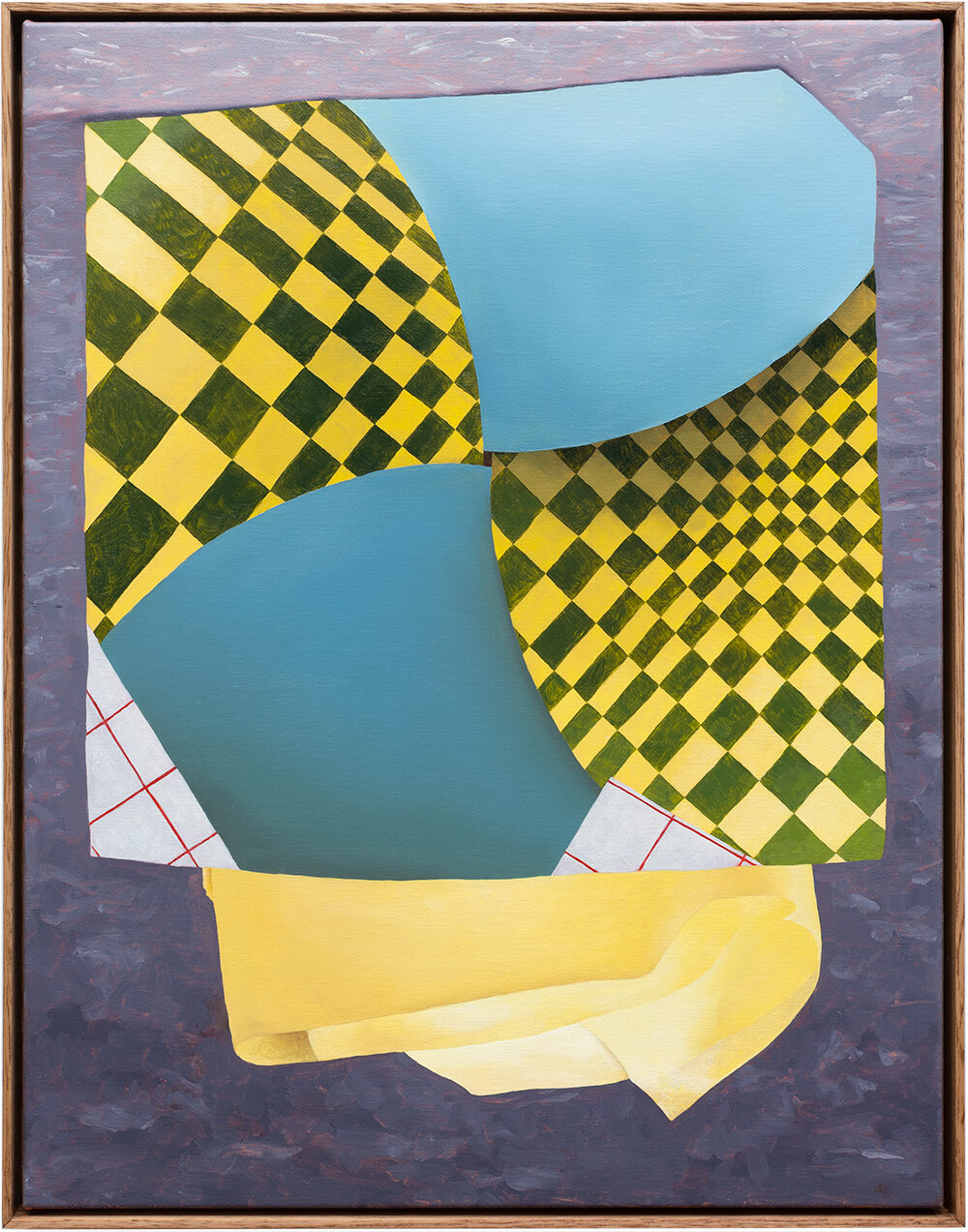 Spinner
2019
Oil on linen
46 × 36cm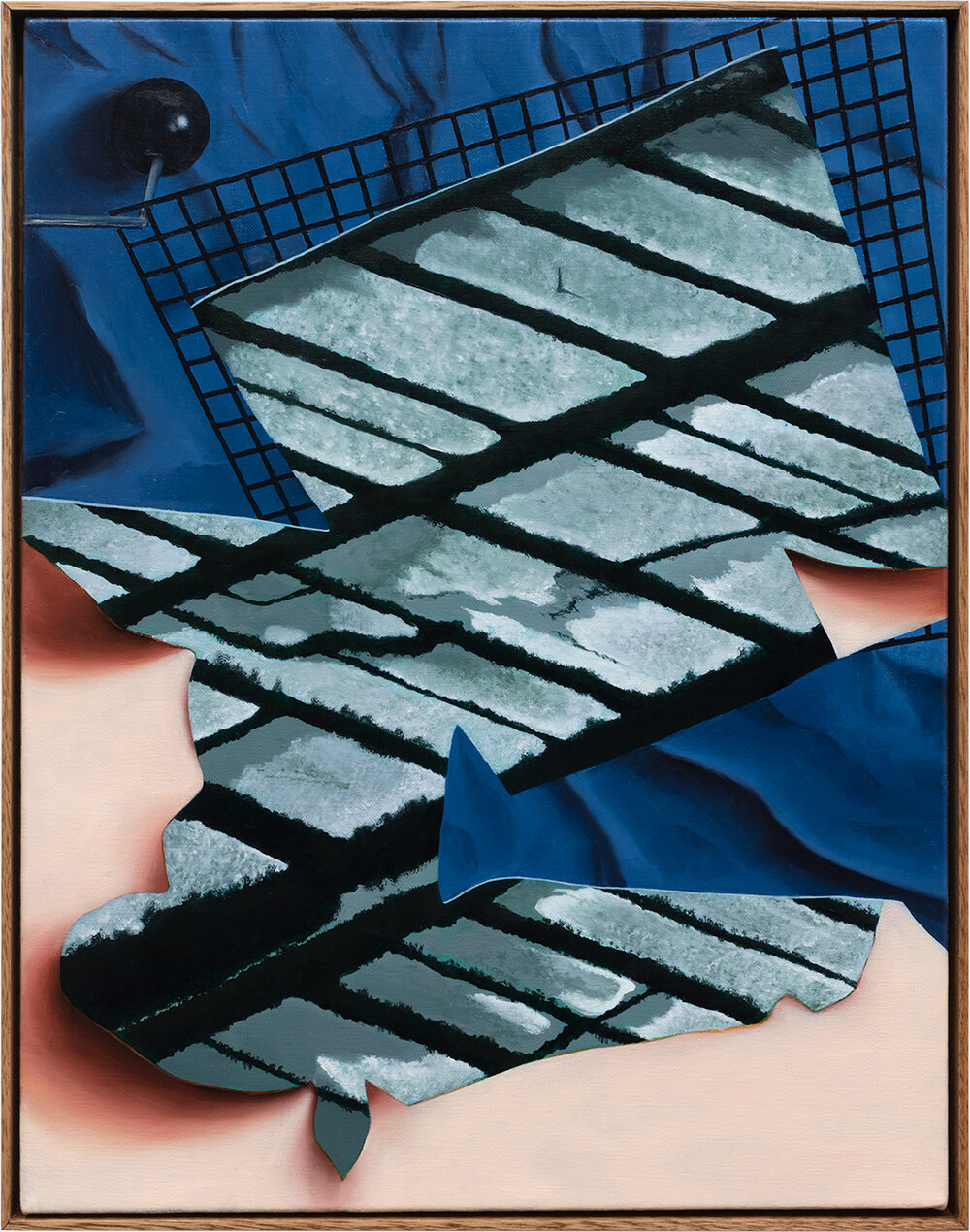 Joint Distribution
2019
Oil on linen
46 × 36cm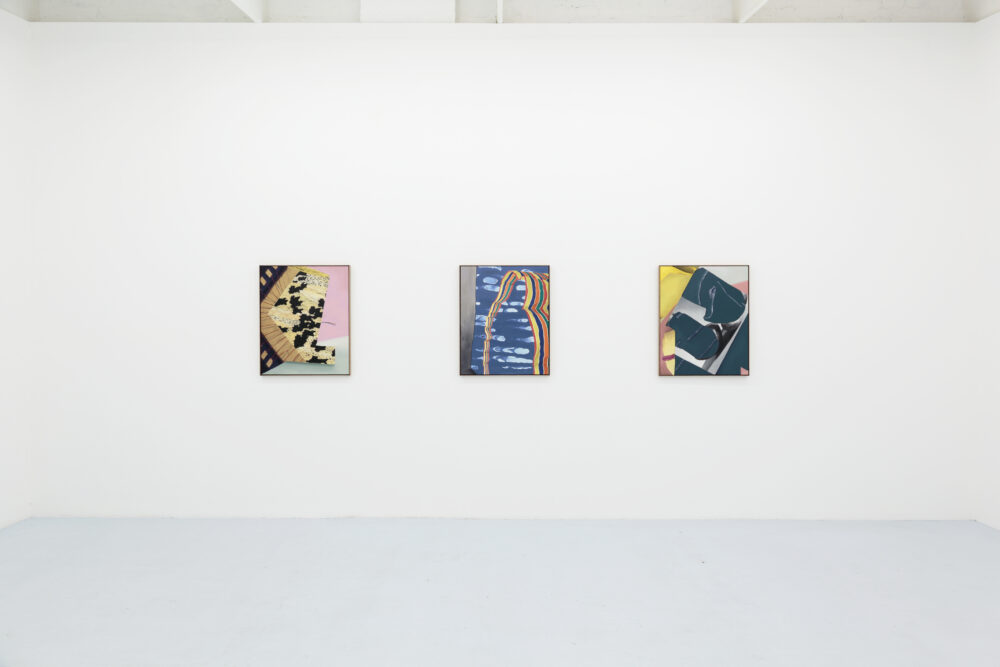 Installation View
Photograph: Tim Gresham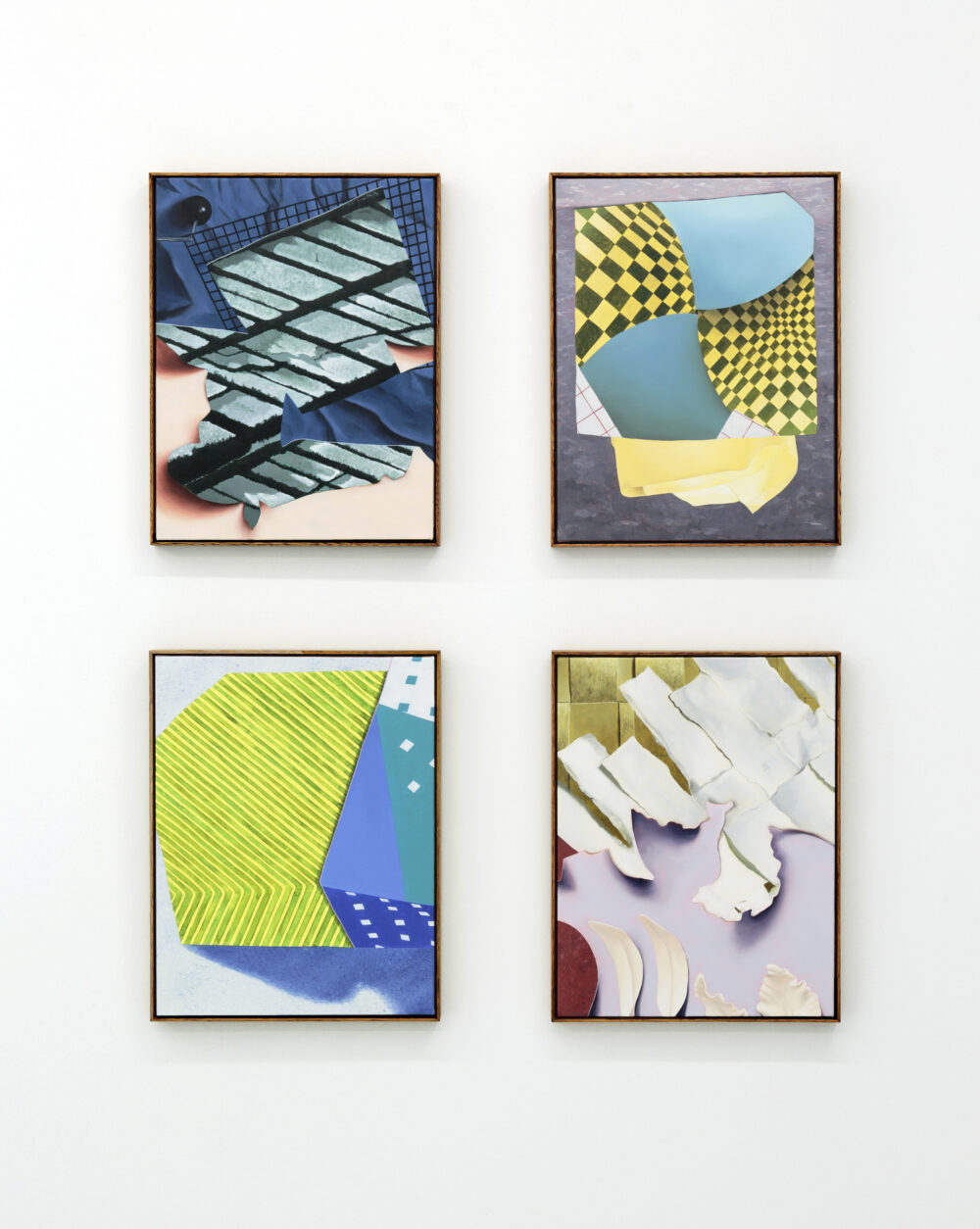 Installation View
Photograph: Tim Gresham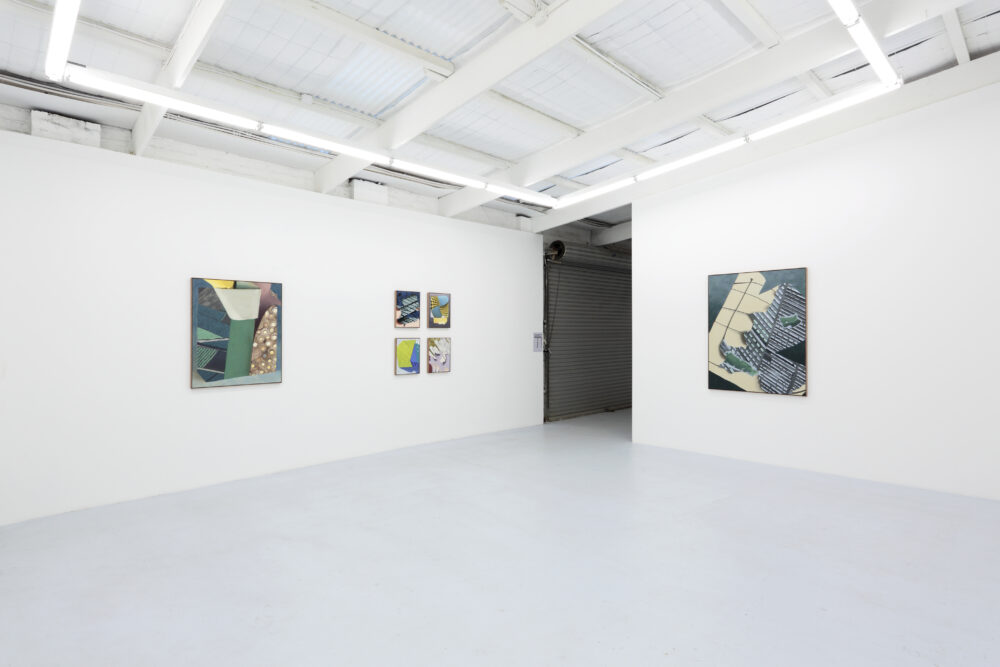 Installation View
Photograph: Tim Gresham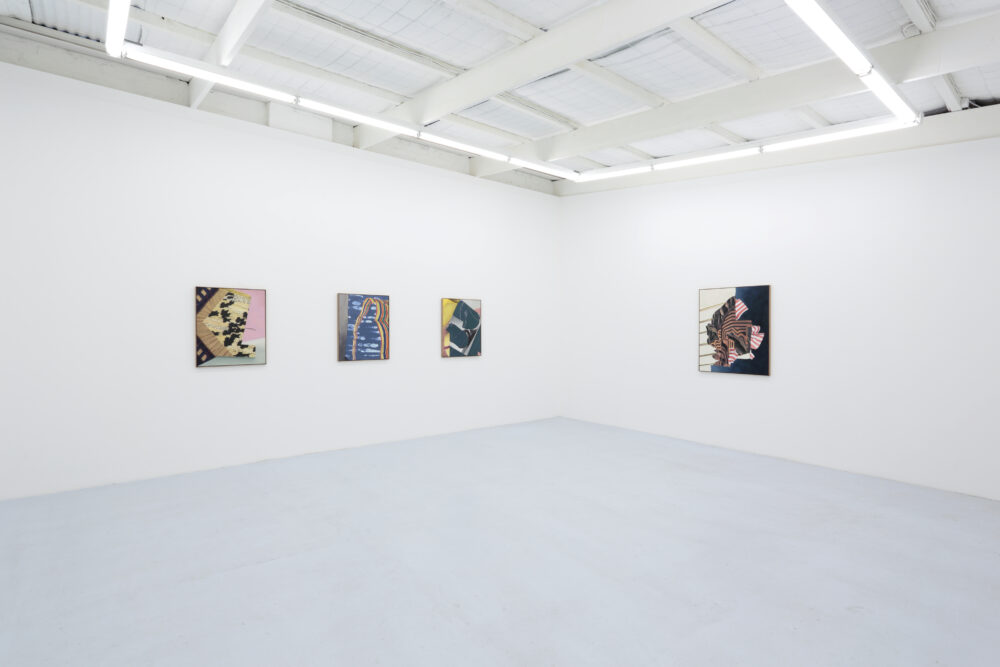 Installation View
Photograph: Tim Gresham
Installation View
Photograph: Tim Gresham
Centre Method
2019
Oil on linen
81 x 66cm
Asymptotically Almost Sure
2019
Oil on linen
107 × 86cm
Instruction Structure
2019
Oil on linen
81 x 66cm
Variations
2019
Oil on linen
46 × 36cm
Titling at Space
2019
Oil on linen
137 x 107cm
Softness Itself
2019
Oil on linen
46 x 36cm
Surrounder
2019
Oil on linen
81 x 66cm
Surface Reverie
2019
Oil on linen
107 × 86cm
Spinner
2019
Oil on linen
46 × 36cm
Joint Distribution
2019
Oil on linen
46 × 36cm
Installation View
Photograph: Tim Gresham
Installation View
Photograph: Tim Gresham
Installation View
Photograph: Tim Gresham
Installation View
Photograph: Tim Gresham
Installation View
Photograph: Tim Gresham